Wynwood Crime Victim Lawyer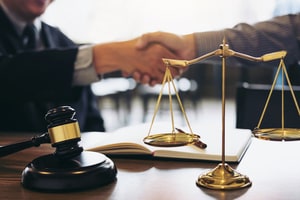 If you were the victim of a crime and injured in Wynwood, then you should consult with the best Miami crime victim compensation attorney you can find. While the recovery of damages is difficult, it is not impossible. At Wolfson & Leon, our Wynwood crime victim compensation lawyers are standing by to help. Call today for your free consultation at (305) 285-1115.
Wynwood
Wynwood is a wonderful neighborhood in Miami. It abounds with restaurants, nightclubs, art galleries, clothing stores, and other entertainment venues. The once industrial space now hosts amazing wall murals, adding to the artistic vibe of the area. Wynwood is wide-known as El Barrio or Little San Juan, due to the numerous Puerto Rican population. There are many Puerto Rican restaurants, stores and other businesses in Wynwood, giving him a nice Latin vibe.
This cool area is not resistant to crimes. If you happen to be injured in a criminal incident in Wynwood, make sure you reach out to the Wynwood crime victim injury lawyers at Wolfson & Leon for help. We have spent the last five decades assisting injured victims and we are ready to help you and your family too.
Wynwood Crime Victims
Crimes regularly occurring in Wynwood do not differ greatly from those in other South Florida areas, so chances are that our Wynwood crime victim lawyers can help you as:
Crime victim compensation attorney for robbery in Wynwood as a result of negligent security
Wynwood rape and other sexual assault victim lawyer due to inadequate security
Wynwood crime victim lawyer for murder victim survivors
Crime victim lawyer for aggravated assault in Wynwood
Wynwood child molestation and/or assault victim compensation lawyer
DUI crimes compensation lawyer in Wynwood
Wynwood violent crime victim compensation attorney
Wynwood crime victim lawyer for injuries or murders at apartments or other rental properties
Financial Compensation for Crime Victims in Wynwood
As all the other US states, Florida gives crime victims more than one option to recover for damages suffered due to personal injury as a consequence of a crime attack. In Florida there are three possibilities depending on the specifics of your case. Our Miami injury lawyers understand all three and will help you decide on the right one.
One leads to the Florida Bureau for Victim Compensation. If your case meets the requirements set by laws, it's very likely that you'll get compensated for some of your economic losses. This option will not result in full and fair compensation but might help with your medical bills and lost wages.
Another option is waiting for conviction of the criminal offender. It can take a while to prove someone's guilt, but when it happens, you are likely to obtain a judgment for your damages. But the problem is that most criminals don't pay the financial obligations incurred following a criminal act. That is just an unfortunate fact of life.
The last option involves third parties or persons. Third persons could include restaurant owners, bar owners, building owners and operators, or any other person that control the premises where a crime has occurred. They owe visitors a duty of care, which means they must take reasonable steps to prevent foreseeable crimes and other events that cause accidents. When they breach this duty due to negligence, and that leads to the crime that causes injuries, they can be legally responsible to pay for the damages occurred.
Survivors of Wynwood murder victims may also have a limited path to the recovery of damages. The law allows certain surviving family members to make a claim for specific damages. You Miami crime victim compensation attorney can advise you based on the facts of your case.
Since 1963, our Wynwood crime victim lawyers have advised and represented injured victims and assisted them in recovering the damages that they are entitled to obtain. In the recovery of crime victim compensation, it can be a challenging task that requires extensive legal knowledge and experience. Call (305) 285-1115 and allow our Miami injury lawyers at Wolfson & Leon to help you. Our consultations are free. You don't pay until we recover.