Whole Foods Accident Lawyer in Miami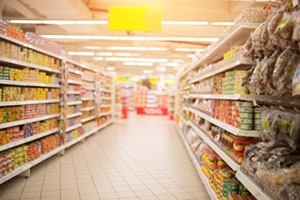 If you were seriously injured at a Whole Foods Market in Miami, then you need to call a Miami Whole Foods accident attorney so that you can understand your legal rights. While Whole Foods has an image and reputation for wholesome and healthy foods, don't forget that this corporation had more than $3 billion in revenue. Do not assume that the company is going to immediately accept responsibility and pay for your medical bills plus your lost wages and pain and suffering. Should you have a valid claim that would be at the responsibility of Whole Foods, they may even attempt to settle the case quickly, which would not be in your favor regarding the amount of recovery you could receive.
That is why it is pertinent to work with the right team of experienced personal injury lawyers. In order to make a compensable claim to Whole Foods or any supermarket, you need to have proof of negligence and damages. At Wolfson & Leon, our Miami personal injury attorneys can assist you in the investigation and presentation of your claim for damages against Whole Foods. Allow us to discuss your potential claim and we offer free consultations 24/7. Just call us at (305) 285-1115 and let us get to work for you. Don't waste valuable time – get the team you need so you can get the compensation that you deserve.
Whole Foods Market
Whole Foods Market was founded in 1980. It is headquartered in Austin Texas. Whole Foods has more than 90,000 employees. In June of 2017 Amazon purchased Whole foods for $42 per share in a sale that was valued in excess of $13.5 billion.
The purchase of Whole Foods added 400 brick and mortar stores to Amazon's empire and was a direct challenge to Walmart. In the first wave of post-purchase publicity, Whole Foods lowered prices on many of its own brand products. It remains to be seen what effect if any that the purchase by Amazon will have on the grocery store and supermarket industry.
Whole Food Accidents in Miami
The personal injury lawyers in Miami at Wolfson & Leon have represented folks in supermarket and grocery store claims since 1963. We understand what to do in terms of investigation, retaining of experts and negotiating claims for personal injury. When necessary we are prepared to file litigation and go to trial. If an appeal is required, we will handle the appeal process as well. We do not refer our cases out to other law firms.
Accidents at Whole Foods can take many forms. Our Whole Foods accident attorneys are ready to assist our clients in the following capacities:
Whole Foods slip and fall lawyer in Miami
Miami Whole Food trip and fall attorney
Miami Whole Foods parking lot accident lawyer
Miami negligent security attorney for Whole Foods injuries
Miami car accident lawyer for Whole Foods delivery driver accidents
Injuries at Whole Foods can occur from:
Falling merchandise
Slippery substances on the floor
Debris causing trip and falls
Whole Foods employee negligent actions
Whole Foods employee intentional actions
Food poisoning from Whole Foods products
Miami Personal Injury Lawyers Helping Whole Foods Injury Victims
Our supermarket injury and accident lawyers in Miami can help you if you were seriously and traumatically injured at Whole Foods. When these unfortunate events occur and an injury is sustained, your way of life could be impacted in many ways. Whether it be a minor or serious injury, you will have unexpected expenses and potentially lost wages from an inability to work. We are here to answer your questions and we will stand by your side throughout the entire process as you put your life back together again. You should not be a silent victim – get the justice that you deserve.
Call us today at (305) 285-1115 for your confidential and free of charge consultation. We look forward to the opportunity to serve you and your family.