Who is Responsible for Injury at Apartment Building?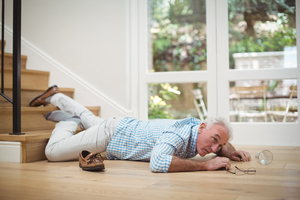 If you were injured at an apartment building then you may think your only recourse is against the landlord. But that is not necessarily true. To find out why you should call the apartment injury lawyers at the Wolfson Law Firm. We offer free consultations by phone at (855) 982-2067 or appointments in our offices in Miami, Fort Lauderdale and West Palm Beach.
First, consider the possible ways anyone could be injured at an apartment building or complex. Apartment accidents may include:
Apartment complex parking lot accidents
Slip and fall accidents inside an apartment
Slip and fall accidents in the common areas of an apartment complex
Apartment complex pool drownings or injuries
Negligent security accidents or fatalities at apartment buildings
Trip and fall accidents at apartment builds
Dog bites at apartments
Wrong death claims arising from negligence at apartment buildings
Step and fall accidents at apartment complex in common areas
Uber car accident at apartment building
Lyft accidents in apartment complex parking lots
Second, the type of injury and cause must be considered in determining what persons or companies may be responsible. Injuries at apartment buildings may include:
Cuts and bruises
Sprains and strains
Herniated disc
Spinal cord injuries
Fractures
Traumatic Brian Injury (TBI)
TMJ and/or dental injuries
Scarring and deformities
Tears and ruptures
Third, your apartment injury must be analyzed in terms of legal responsibility. Responsible parties for any form of an apartment injury may include:
Landlords
Building owner
Security company
Landscaping company
Architects
Developers
Engineers
Parking lot maintenance company
Trash removal company
Grounds keeping company
Construction company
Criminals
Tenants
In any kind of apartment personal injury case, there will always be a question of collectability. While one party or another might bear most of the responsibility that will not help you if that responsible party does not have liability insurance or any assets. A common example would involve a criminal assault resulting in death or serious injury. In all likelihood the criminal is not going to have insurance or assets. Yet the apartment complex or security company may be responsible under a theory of negligent security. If there was a pattern of criminal behavior prior to that point at those apartments and the owner failed to take reasonable precautions, then that owner may be responsible.
Another example might be a potential claim against a tenant. Unless that tenant has liability insurance, you will need to analyze the fact pattern to determine if there are any other potentially responsible parties. An injury in an apartment might also be caused by the negligence of the landlord for failure to repair or maintain the apartment in a safe condition. Only after a thorough investigation, will your personal injury lawyer be able to properly advise you.
Miami Apartment Accident Lawyers
At the Wolfson Law Firm, our Miami personal injury lawyers are here to help you if you were injured at an apartment building or complex. We have provided personal injury legal representation for South Florida clients since 1963 and we are ready to assist you too. Call us for your free and confidential consultation at (305) 285-1115. We serve all of the towns and neighborhoods of South Florida including Miami Gardens, Hialeah, Fort Lauderdale, Hollywood, Pembroke Pines, South Miami, Kendall, Boca Raton, West Palm Beach, Hallandale Beach, Miami Beach and Aventura.