What to Do After Your Pembroke Pines Accident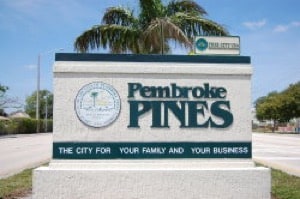 Pembroke Pines Accident and Injury Lawyers
Do you live or work in Pembroke Pines? If you were hurt in any type of accident through no fault of yours, what would you do? It is up to you to find the best Pembroke Pines accident lawyer for your case. Once you make that selection, then it is up to the attorney to fight the battles for you so that you can concentrate on your recovery.
We would be honored if you considered the Pembroke Pines personal injury attorneys of the Wolfson Law Firm as the accident lawyer who is best for your Pembroke Pines accident case. Our injury and accident lawyers can offer you and your loved ones the complete personal injury representation that you will need.
Good communication is the key to any relationship. We are committed to providing you with all possible communication options. You can speak to us by phone, Skype or text. We can come to you at the emergency room, hospital, your home or work. You can come to our Miami personal injury office or by appointment anytime at our Fort Lauderdale office.
Our South Florida personal injury lawyers are proud and honored to provide all of our clients with professional, responsive and aggressive legal representation for all forms of injury, accident and negligence claims. Just call us at (954) 289-5954 for your free - no obligation - consultation today.
Pembroke Pines Accident and Personal Injury Lawyers
The Wolfson Law Firm provides legal advice, guidance and representation for all Pembroke Pines injury victims who may have been injured in:
Advice from a Pembroke Pines Accident Attorney
Our Pembroke Pines personal injury lawyers help all of our clients understand the complex and confusing situations that they may encounter including:
Pembroke Pines Wrongful Death Lawyers and Personal Injury Attorneys
If you want to talk and get information after your Pembroke Pines accident call us at (954) 289-5954. We will never obligate you for a consultation and it is always confidential. Do whatever you must do to get the justice that you deserve after your Pembroke Pines accident.
All our cases are handled under a contingency fee agreement as provided by Florida Bar Rules and Florida law. Under a contingency fee contract, you will never owe a fee unless and until you make a financial recovery. In specific types of cases, the insurance company can be forced to pay your attorney fee. That way, after costs expended, you can retain all the benefits.
Our Pembroke Pines personal injury attorneys help the good folks in the South Florida communities and neighborhoods including Davie, Weston, Miramar, Tamarac, Southwest Ranches, Fort Lauderdale, Cooper City, Tamarac, Parkland, Wilton Manors, Sunrise, Plantation, Hallandale Beach, unincorporated Broward County and Hollywood.