What to Do After Your North Miami Beach Accident
NMB Accident and Injury Lawyer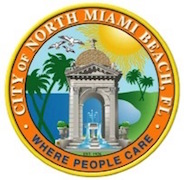 If you or a beloved member of your family were hurt in a negligent accident, you may need to call the North Miami Beach personal injury attorneys at Wolfson & Leon. Since 1963, our Miami personal injury lawyers have represented the good people of North Miami Beach and all throughout South Florida. Our NMB accident lawyers know what to do with personal injury claims and we can help you too – if you call us at (305) 285-1115.
Our Miami personal injury attorneys are available right now to answer any of your questions. We can explain your rights and obligations following your NMB accident and injury. All you have to do is to call us at (305) 285-1115 for your free and confidential consultation at your home, your workplace or at our office located at 3399 SW 3d Avenue in Miami.
Knowledge is power. That is why our NMB personal injury lawyers in Miami take the time to explain the law and the processes involved in pursuing a personal injury claim. The more our clients know - the more they understand and that is the team approach we take on every case. A well informed client is the best kind of client any North Miami Beach injury lawyer could ever hope for in any situation. That is our goal in every case with every client.
NMB Accident & Injury Attorneys
Our NMB personal injury lawyers in Miami help injury victims. If you or a family member were injured or hurt in North Miami Beach, you can consult with a Miami personal injury attorney. Your legal rights can be impacted if you fail to take action. You should never be a silent victim of someone's negligence. If anyone is responsible for the damages that you have sustained, a Miami injury attorney can help you hold the potential defendants accountable.
Wolfson & Leon offers representation of NMB personal injury victims who were damaged and injured in:
Miami Personal Injury Lawyers Helping to Educate the People of NMB Our NMB accident and injury lawyers work to inform and educate clients and the general public about complicated legal issues that can impact their lives including:
North Miami Beach Injury Attorneys and NMB Wrongful Death Lawyers
If someone in your family was killed in an accident, the North Miami Beach Accident Lawyers at Wolfson & Leon can help. Our NMB and Miami injury attorneys can represent you if you were injured and damaged due to the negligent or intentional actions of any potential defendant that we can identify.
You never owe us any attorney fees unless and until we make a monetary recovery for you. Call us right now at (305) 285-1115 for your free consultation. You owe it to your family, and especially yourself, to obtain the justice that you truly deserve.
Our Miami personal injury lawyers serve the town of NMB and all the great communities of South Florida including Aventura, North Miami, Golden Glades, Ives Dairy Estates, Ojus, Naranja, Miami Gardens, Golden Glades, Sunny Isles, Miami Beach and Edgewater.