What to Do After Your Little Haiti Accident
Little Haiti Accident and Injury Attorney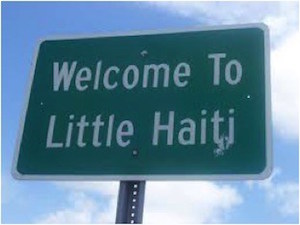 If you were injured in any type of Little Haiti accident caused by the negligence of another person or company, you should call the Little Haiti personal injury lawyers at Wolfson & Leon. Since 1963, the Miami injury attorneys have helped the residents of Little Haiti as well as Miami. We know what to do and we can help you too.
We have helped clients make a financial recovery after car crashes; slip and fall accidents; trip and fall incidents; and wrongful death cases. Our Miami personal injury attorneys are available to answer your questions. You only need to do one thing – call us at (305) 285-1115 for your free consultation.
We also assist our clients and their loved ones to be informed since knowledge is power. Our Little Haiti personal injury lawyers in Miami work diligently to provide our clients with the knowledge to make informed decisions. We believe that the more our clients and their loved ones know the more they understand. An informed client is the best client any Miami personal injury lawyer could hope for in any situation.
Little Haiti
Little Haiti is also known as Lemon City. Historically, Lemon City was named for the sweet lemons that grew in the same area, Lemon City School and Lemon City Library were some of the first in Miami-Dade County.
Little Haiti is home to many Haitian immigrant residents, as well as many residents from other parts of the Caribbean. It has many cultural institutions including The Haitian Cultural Arts Alliance, the Caribbean Marketplace, and the Cathedral of Saint Mary.
Its name comes from a wording issue the Miami Herald had with the neighborhood's original name. Once called "Little Port-au-Prince" by Viter Juste, a man who's considered the father of Little Haiti. Editors in the Miami Herald thought this name was too long and shortened it to "Little Haiti" and the name stuck.
It wasn't until May 26 2016, that Miami commissioners voted to designate Little Haiti as an official neighborhood overlapping Lemon City. The zip codes for Little Haiti are 33127, 33150, 33138, and 33137. As of 2010, the population of Little Haiti exceeded 29,000 people.
Little Haiti Accident Injury Lawyers
Our Little Haiti personal injury lawyers in Miami represent personal injury victims. If you or a family member were injured hurt in Little Haiti, you should consult with a Miami personal injury lawyer. Your legal rights may be affected if you fail to take any action to protect yourself. You should never be a silent victim. If some person or company is responsible for the harm you have suffered, a Miami injury lawyer can help you hold them accountable.
Wolfson & Leon assist Little Haiti accident victims who were damaged in:
Miami Personal Injury Attorneys Informing and Educating the Residents of Little Haiti
Our Little Haiti accident and injury lawyers work diligently to educate and inform the general public in addition to their clients about issues that may impact them including:
Little Haiti Miami Injury Lawyers and Wrongful Death Attorneys
If someone was killed in an accident, the Little Haiti Miami wrongful death attorneys at Wolfson & Leon can help. Our Little Haiti Miami injury lawyers are available to represent you and your loved ones if you were damaged and injured due to the negligent actions of any potential defendant.
You never owe us any fees unless we make a financial recovery. Call us at (305) 285-1115 for your no obligation consultation. Make sure you get the answers that you require and the justice that you are due.
Our Miami personal injury lawyers serve the community of Little Haiti as well as all of South Florida including Liberty City, Overtown, Lemon City, Brownsville, Miami, North Miami, Miami Gardens, Allapattah, Miami Springs, Hialeah, North Miami Beach, Florida City, Homestead and Coconut Grove.