What to Do After Your Hialeah Gardens Accident
Hialeah Gardens Injury and Accident Lawyers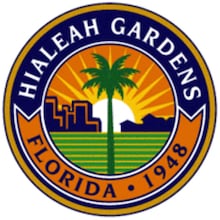 If you were injured as the result of any kind of accident in Hialeah Gardens, then you should seriously consider contacting the Hialeah Gardens personal injury attorneys and wrongful death lawyers at Wolfson & Leon. There are time limits and obstacles between you and a successful resolution of your Hialeah Gardens personal injury claim. Our Injury and accident lawyers in Miami are ready to provide you with a complete legal representation. Just call us at (954) 289-5954 for your free, no obligation consult today.
Our Hialeah Gardens accident attorneys offer aggressive legal representation for all types of injury cases throughout Florida. All of our personal injury cases are maintained on a contingency fee basis in accordance with Florida Bar Rules and Florida statutes. That simply means is that you do not have to pay us up front. Furthermore, you will never owe an attorney fee unless we make a recovery for you. In certain types of cases, we can require the insurance company to pay our fees. That way you receive all the benefits after costs expended. Just call us today and we can explain it in detail.
City of Hialeah Gardens
The town of Hialeah Gardens was incorporated in December 1948. Prior to that time this municipality was simply known as Walter C. Ohlerts Tourist Camp. At present time, Hialeah Gardens is known as a city in Miami Dade County and has a population that exceeds 20,000 citizens.
Major roadways such as State Road 826 (Palmetto Expressway) and U S Route 27 (Okeechobee Road) lie in close proximity to the city of Hialeah Gardens. This has led to considerable industrial and economic growth.
The surrounding communities in areas of Hialeah Gardens include Medley, Hialeah, and unincorporated Miami-Dade County. The ZIP Codes for Hialeah Gardens are 33018 and 33178. As of 2010, the Hialeah Gardens demographics reflected that nearly 95% of the residents identified as Hispanic or Latino. This compares with 65% of Miami Dade County and 22% of Florida in general.
Miami Injury Attorneys Advise Residents of Hialeah Gardens
Our Miami personal injury attorneys strive to provide information as a public service for our injury clients and the general public concerning complicated legal situations that they may come across in their everyday lives including:
Hialeah Gardens Injury and Accident Lawyers
Wolfson & Leon provides complete and full legal representation for personal injury victims who were tragically damaged and severely injured in:
Hialeah Gardens Injury and Car Accident Lawyer
The Hialeah Gardens Personal Injury Attorneys and Wrongful Death Lawyers at Wolfson & Leon provide representation for victims horrifically injured or killed in automobile and transportation type injuries and wrongful death in:
Our Hialeah Gardens Florida car accident attorneys also provide, free of charge, all forms of advice, guidance and information to all personal injury victims and their loved ones as to what they may encounter and what they should consider doing after any accident such as:
Jonah Wolfson, the managing attorney of Wolfson & Leon, is a bilingual Hialeah Gardens wrongful death lawyer and personal injury attorney . Our Hialeah Gardens personal injury team provides bilingual customer service and they are ready to help you. Just call us at (305) 285-1115 and let us get to work for you and your family.
Hialeah Gardens Personal Injury Lawyer and Wrongful Death Attorney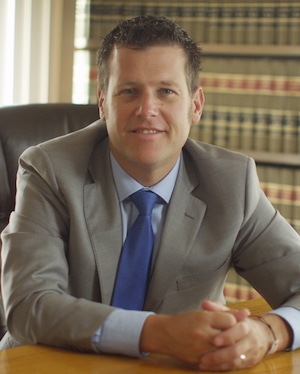 If you've lost a loved one or family member, you should seek the advice and counsel of a Hialeah Gardens wrongful death lawyer. If you suffered a serious injury as a result of the negligent or intentional acts of another, then at a minimum, you should speak with a Hialeah Gardens personal injury attorney.
You owe it to not only yourself but to your loved ones to make sure that the responsible person or company is held accountable and that you get the financial compensation that you are entitled to under the facts of your case.
If you have any kind of questions after any kind of Hialeah Gardens incident or accident just call us at (305) 285-1115 for your free consultation. Make certain that you get the answers and information that you are entitled to as well as the justice that you deserve.
Our Hialeah Gardens Florida personal injury attorneys proudly and humbly serve the communities of Hialeah Gardens and throughout the South Florida community including Doral, Dania Beach, Hialeah, Fort Lauderdale, Miami Lakes, Broward County, Medley, Pembroke Pines, Kendall, Hallandale Beach, Little Havana, Plantation, Aventura, Weston, South Miami Davie, Miami Beach, Coral Springs, Homestead, Margate, Miami-Dade County, Wilton Manors and North Miami Beach.