Westchester Car Accident Lawyers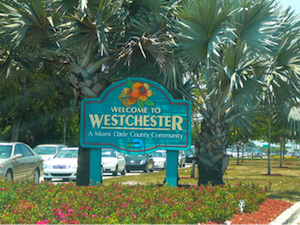 The Westchester Car Accident Attorneys at the Wolfson Law Firm in Miami can help you if you were injured in a car crash. We have represented Westchester residents and handled many car accidents that happened in the Westchester neighborhood in Miami.
Westchester in Miami
Westchester is a well-known neighborhood in Miami. It is the home to many immigrants who came from Cuba, Venezuela, Colombia and Nicaragua. It is only about 4 square miles in diameter. The zip codes for Westchester are 33155 and 33144. The population of Westchester is predominantly Hispanic which accounts for 91% of the population. The population of the neighborhood as of the 2010 US Census is approximately 30,000 people. The median income of Westchester residents measured around $44,000 per year and the estimated median home or condo value was $224,000.
Miami's Westchester neighborhood is bordered by some very busy roads. On the east is State Road 826 otherwise known as Palmetto Parkway. On the south is SW 40 Street which is also known as Bird Road. On the north side, Westchester extends up to SW 8th Street (more famously known as Calle Ocho). On the west, SW 97 Avenue rounds out the boundaries of Westchester. Many car accidents happen in and around Westchester. The Car Accident Lawyers serving Westchester in Miami are proud to have helped the folks of this community since 1963.
Westchester Car Accidents
Miami car accident lawyers know that car accidents on the Palmetto Parkway, the "826", can be different than crashes in residential areas. Parkway or highway accidents often involve much higher speeds, much greater damage and more severe injuries. The type of accidents on the Palmetto include rear end collisions, sideswipe crashes, and roll-over accidents. These highway accidents can involve cars, trucks and motorcycles. Injuries can range from soft-tissue sprain and strains to ligament tears or fractures and sometimes, even a fatality or wrongful death. There are many restaurants and night clubs in Westchester and the surrounding areas. Unfortunately, this can lead to drunk driving accidents and fatalities in Westchester.
Car accidents in Westchester neighborhoods can involve running red lights or stop signs, left turns, violations of the right of way, and rear end crashes. Bird Road presents additional problems. While it is not officially a highway or parkway, it is a 7 lane road in most places. It is usually very congested during rush hours in the morning and the evening. When it is not congested, there is a risk of drivers speeding which increases the risk of serious injuries and fatalities.
Westchester Car Accident Lawyers in Miami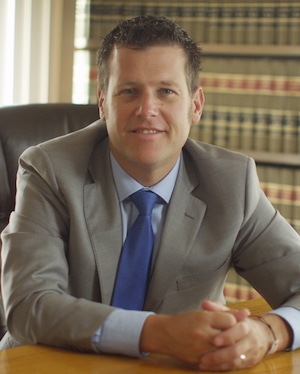 In this day and age, it is important to get the Westchester Car Accident Lawyers involved as soon as possible if you have been injured in a car crash as a driver, passenger, pedestrian, and bicyclist or as motorcyclist. We can help you find the responsible parties and we will deal with the insurance company and the insurance defense attorneys so you can work on your recovery.
If you or a loved one is injured in a car accident in Westchester in Miami, you should call the Wolfson Law Firm. We are located at 3399 SW 3d Avenue in Miami and we have been helping injured people for over 55 years. Jonah M. Wolfson and his team are bilingual and you can call him today at (305) 285-1115. The Wolfson Law Firm represents people with personal injuries in Coral Terrace, Ludlam, Sunset, West Miami, Flagami and all across South Florida communities and neighborhoods.