Walmart Neighborhood Market Accident Attorney in South Florida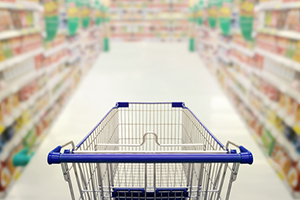 If you are hurt at your local Walmart Neighborhood Market grocery store, then you owe it to yourself and your family to speak with a Walmart Neighborhood Market accident lawyer. After a serious injury you will have medical bills and possibly loss of wages. If that accident was due to the negligence of Walmart, then they should pay. But it isn't quite so simple. You will need to find the best Walmart accident attorney to help you hold Walmart accountable.
At Wolfson & Leon, our Walmart accident lawyers are here for you. We have helped injured victims in South Florida since 1963 and we stand ready to help you right now. Call us at (855) 982-2067 anytime for your free and confidential consultation. Our bilingual personal injury legal team is ready to answer your questions 24 hours a day – 7 days a week.
Walmart Supercenter and Neighborhood Market Accidents and Injuries
Walmart sells groceries in its Neighborhood Markets and Supercenters. It competes with local and national supermarkets and grocery stores. Walmart continues to seek ways to increase its market share. The latest focus is online shopping and delivery. But its brick and mortar stores remain as Walmart's main grocery retail efforts.
Many of us have shopped at Walmart. Some people regularly do their food shopping at Walmart Supercenters and Neighborhood Markets. As with any supermarket, accidents can and do occur. The question of Walmart's responsibility for accidents and injuries really depends on the facts of the accident.
To begin with, think about the overall concept of shopping. A retailer, such as Walmart, wants you as the customer to come to the store as much as possible. Walmart want you to be comfortable and engaged. There is an unspoken promise that Walmart will provide you with a safe experience. The retailer does not want you to think that you need to look at the ground for hazardous conditions. They want you look at the goods and merchandise in front of you. In short, Walmart agrees to provide you with a reasonably safe place to shop that is free of dangerous and hazardous conditions.
As we all know, dangerous and hazardous situations can and do occur at Walmart. Your Walmart accident attorney will need to carefully examine and analyze all the facts of your accident. One of the primary areas of inquiry involves notice.
In any supermarket accident, the preliminary question is whether a store owner such as Walmart had notice of a dangerous or hazardous situation that resulted in your injury. The easiest way to explain this is to consider the example of a banana peel falling on the ground. If a banana peel is dropped by one customer in 30 seconds later another customer slips on that banana peel, then it isn't fair to hold the supermarket responsible for failing to pick up the banana peel within 30 seconds. On the other hand, if that same banana peel stayed on the floor for 30 minutes or an hour and multiple customers and employees walked over it, then it makes sense that the supermarket could be responsible for the accident and resulting injuries.
South Florida Personal Injury Lawyer Serving Victims of Walmart Negligence
At Wolfson & Leon, our South Florida personal injury attorneys and wrongful death lawyers are here to serve you if you were injured because of Walmart negligence. We handle all our cases against Walmart on a contingency fee agreement which means that we do not charge an attorney fee unless we make a financial recovery for you.
To get the justice that you deserve, you should be an informed consumer. That is why our South Florida personal injury lawyers are here to help you understand what you need to know if you are involved in any type of supermarket accident. If you have any type of question concerning a supermarket or grocery store accident, then we encourage you to call us for a free consultation at (305) 285-1115.
Our Walmart accident lawyers proudly serve the people in South Florida including the towns and cities of Miami, Boca Raton, Miami Gardens, Hallandale Beach, Green Acres, West Palm Beach, Coral Springs, Margate, Doral, Hialeah, Palm Springs, Lake Worth, Plantation, Miramar, Cooper City, Tamarac, Sunrise, North Lauderdale, Pembroke Pines, Miami Beach, Lauderdale Lakes, Jupiter, and Kendall.