Tamiami Crime Victim Compensation Attorney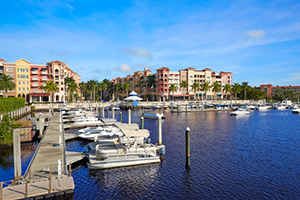 The first thing you should do when injured due to a criminal action in Tamiami is to call our Tamiami crime victim lawyers at Wolfson & Leon in Miami. We have 50 plus years of experience in helping injured victims and we are standing by to help you too. Call us today at (305) 285-1115 for free consultations.
Tamiami
Tamiami is a Miami neighborhood known as one of the largest Cuban-American populations in America. More than half of the 55,000 residents were born in Cuba. The neighborhood is also famous for the Calle Ocho Street in Little Havana, a lively street filled with Cuban spirit. Tamiami borders several other neighborhoods, including Blue Lagoon, Flagami, Grapeland Heights, Fontainebleau, West Flagler, and West Miami.
Tamiami Crime Victims
Having in mind what the most common crime accidents in Tamiami are, we can serve injured Tamiami clients as:
Tamiami child molestation victim compensation lawyer
Crime victim lawyer for murder victim survivors in Tamiami
Crime victim attorney for aggravated assault in Tamiami caused by sub-optimal security measures
Tamiami DUI crimes victim compensation attorney
Tamiami Rape and other sexual assault victim rights lawyer
Tamiami battery victim compensation attorney
Tamiami crime victim lawyer for violent crime injuries and deaths at apartments, affordable housing, hotels, motels and other commercial premises
Tamiami crime victim compensation attorney for robbery victims injured due to negligent security
As we said earlier, these are just the most common crimes our Miami personal injury lawyers witness, but we can help with injuries sustained due to any kind of crime. No matter how and where you have been injured, you may still be eligible to recover damages. You will not know for sure until you discuss the facts of your loss with a Miami crime victim compensation attorney.
Financial Recovery Options for Crime Victims in Tamiami
Being the victim of a crime can have a significant impact on your life both physically and mentally. The potential financial burden you may have to endure, shouldn't have to be your responsibility to bear. If you or your loved ones have been injured in some kind of the criminal action, we may be able to help you recover through some of the possibilities that the Florida laws provide. In general, there are three of them.
The first one will make you wait for the criminal trial to end. When the offender is proven guilty in court and convicted, it should be easy to recover from him. However, this procedure can take a while, and most criminals have no money to pay to victims. That's why this option is not reliable, and you should turn to either of the other two options.
If the crime has occurred on premises under control of a third person or party, a commercial enterprise such as convenience store, gas station, shopping mall, affordable housing complex, hotel, motel, or other similar places like, the third person might be liable under Florida premises liability laws. They are obliged by law to provide a safe environment for their visitors by undertaking all reasonable measures to prevent foreseeable crimes. If they fail in doing so due to negligent security, and that allows criminals to carry out the crime that cause injuries, they can be liable to pay for victims' harms and losses.
The final option involves the Florida Bureau of Victim Compensation. All they ask is to provide enough paperwork to prove that you have sustained injuries due to a crime in Florida. Should you provide them with that, they will compensate you for some of your economic losses.
Keep in mind that no one wants to pay compensation. Liable persons or companies will try to prove that you're wrong and you should look for compensation somewhere else. That's why you need our Tamiami personal injury lawyers at Wolfson & Leon. Call us at (305) 285-1115 to get free consultations. You'll pay no fees unless we recover for you. Don't be a silent victim – get the answers and justice that you are entitled to receive.