Sunny Isles Beach Accident Lawyer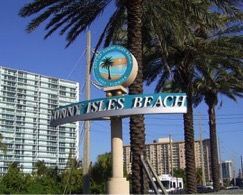 If you were injured in any kind of accident or incident in Sunny Isles Beach, then you should seriously consider calling a Miami personal injury lawyer who serves the Sunny Isles Beach community. Your time is limited and if you are not careful your legal rights could be impaired or lost forever. To protect your interests and for the benefit of your family, you should call a Sunny Isles Beach Injury Lawyer in Miami as soon as possible.
At Wolfson & Leon, our Miami personal injury lawyers have helped the people of Sunny Isles, Miami and all of South Florida since 1963. We know what to do and how to help you pursue your case and get the justice that you deserve. We offer free consultations and we are available 24/7 to meet with you wherever it is most convenient. All you need to do is call us at (305) 285-1115 and let us answer your questions and if you agree, get to work for you.
Sunny Isles Beach Florida
Sunny Isles Beach is affectionately referred to as "Florida's Riviera". It boasts some of the most magnificent and photogenic views in all of South Florida. Types of businesses in the city include retail real estate and medical offices, restaurants, and medical offices. Property owners of hotels, motels, shopping plazas, private homes and condominiums are the major sources of tax revenue. There is no significant industry in Sunny Isles Beach.
There are a lot of visiting points in the city, few of them are blow:
Heritage Park
City of Sunny Isles Beach
Gilbert Samson Oceanfront Park
Close proximity to Aventura Mall and Gulfstream Park.
The center of government for this town is located at Sunny Isles Beach Government Center 18070 Collins Avenue Sunny Isles Beach, FL 33160.
Miami Accident Lawyers Advise Sunny Isles Beach Residents
Our Miami personal injury lawyers strive to advise and inform our community and clients about the types of legal situations that can arise in day-to-day life including:
Sunny Isles Beach Injury and Accident Lawyer
Wolfson & Leon provides complete legal services for people injured in any type of incident or accident such as:
Miami Personal Injury Lawyer Serving Sunny Isles Beach
At Wolfson & Leon, our Miami personal injury attorneys are ready to assist you. We handle all of our cases from the first call through settlement, verdict or appeal. We will not refer your case out to another firm for litigation or trial. We will stand by your side from the beginning until the very end. We invite you to review our results, our client reviews and our qualifications.
Ultimately, we want you to be completely comfortable with your choice of our personal injury law firm to act as your advocate and representative. Call us today at (305) 285-1115 to discuss your Sunny Isles Beach accident and figure out what your options might be.
Our Miami accident lawyers and injury attorneys serve not only the Sunny Isles Beach community but also the people of Miami-Dade County, Broward County, and Palm Beach County as well as Edgewater, Aventura, North Miami, Hallandale Beach, Golden Beach, North Miami Beach, Golden Glades, Miami Beach, Miami Shores, Bal Harbor, Surfside, Miramar, Dania Beach, Wynwood and Midtown Miami.