Stuart Walmart Accident Attorney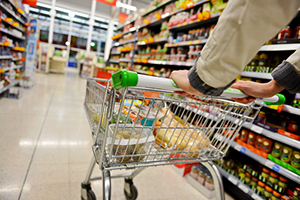 Finding a decent lawyer in Florida may be like finding a needle in a haystack, there are so many out there looking to get your attention, with ads, billboards, tv-commercials, radio commercials, and all other manner of attention getting adverts to catch you in their web. We here at Wolfson & Leon understand that choosing an attorney should not be a "one and done" step. It should be a process, something that you look over with time and care. This can be hard, especially if you've found yourself suddenly suffering from a terrible accident at a Stuart Walmart. A Stuart Walmart accident attorney may be hard to find, but we're here to make that process easier.
At Wolfson & Leon, we have our client review page, which can give insight as to how clients have felt of our service in the past. Taking the time to read it, understand it, and process the words of those who've been in their own acciddents. Another fact to take in is that Wolfson & Leon has been hard at work helping the people of South Florida since 1963. That's 55 years of service to call on when helping new clients. A Stuart Walmart accident attorney should not be something that you just choose out of random assortments of ads and pop-ups. Review our page, then do yourself a favor and call us at (855) 982-2067, that way even if the reviews don't persuade you, a Stuart Walmart accident attorney speaking to you directly may at least help you get the information and answers that you need at no charge.
Stuart Florida
The largest of the four municipalities that make up the greater area of Martin County, Stuart is the city that finds itself right at the seat of the county proper. A small and rustic hospitality that's never shy from Stuart and its citizens, it's been frequently hailed as one of the best small towns to visit in the U.S. Its history is an interesting one, the area that would become the town before its settlement was the hunting ground for a notorious pirate, who would use the sandbar off the coast to lure and catch unsuspecting ships. Eventually he was caught and brought to justice, and the area was settled by non-native Americans in 1870. The town, originally named Potsdam, would eventually gain its present-day name after the Florida east coast railway was established, in honor of a local landowner by the name of Homer Hine Stuart Jr.
The Walmart in the area can be found on the East Federal Highway, rather close to the St. Lucie River and the Manatee Pocket, a small channel that dips into the city before leading to the sea. Walmart itself has been busy with the constant workings of its people and its stores. In taxes and fees across Florida they've collected nearly 995 million dollars in fees and paid back about 265 to the state in taxes. It's safe to say that they're not exactly wanting for cash, which is why it's important to not have sympathy for them. If you've found yourself in an accident in their premises, then it's your responsibility to get compensation, and we're here to help you do that.
Getting in contact with a Stuart Walmart accident attorney will inform you of all the legal minutiae that you'll be dealing with. We here at Wolfson & Leon believe that an informed client is a happy and better prepared client. We're not afraid to tell our clients what to expect, we want you informed, ready and prepared to take on the challenges that you'll be facing ahead.
Stuart Walmart Accident and Wrongful Death Lawyer
The offices of Wolfson & Leon are more than willing to lend a hand when it comes to these types of situations. We've been dealing with accident cases for decades, and we don't believe yours should be treated with any less respect than the ones we've worked on in the past. That's why you should give us a call right away. Jonah Wolfson is the managing attorney at the firm, and his bilingual team of Stuart Walmart accident attorneys are standing by to hear from you. Call them at (855) 982-2067 and speak to them right away about getting the compensation you deserve.