Storefront Accidents in Tampa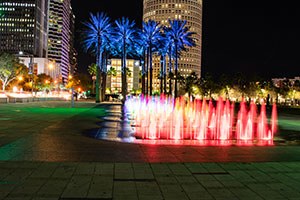 Storefront accidents are rising throughout the nation. They can occur when cars, vans, or trucks drive through the glass windows or walls of the store. Many times, they are caused by operator error. Drivers who accidently put their car in drive instead of reverse when attempting to back out of a parking space or confuse the gas and brake pedals when trying to pull into a spot can result in cars driving through storefronts. Pedestrians, patrons, and employees that are in the way can suffer serious injury, even death.
Crashes through storefronts may occur anywhere that a building is located close to a road or has parking spots closely located to the entrance or exit of the store. Restaurants, bars, strip malls, grocery or convenience stores, and office buildings are some of the most frequent establishments that storefront crashes can happen.
Tampa Storefront Accident Attorneys
Located on the Gulf Coast of Mexico, the greater Tampa-St. Petersburg area is the 2nd largest city in the state of Florida. With a population of over 2.4 million, Tampa and its surrounding cities offers a mixture of residential neighborhoods, as well as commercial properties and business. Famous for its attractions, such as Busch Gardens and Ybor City, Tampa has an active tourist base as well. With plenty of retail and apparel stores, restaurants, and specialty shops, Tampa is a bustling town.
Residents of Tampa and its surrounding areas may sustain serious, even fatal injuries, resulting from storefront crashes. If you or someone that you love has been injured in a storefront accident, the personal injury attorneys at Wolfson & Leon can help. Our attorneys often serve the residents of Tampa in many capacities including;
Tampa storefront accident personal injury lawyer
Operator error storefront crash personal injury attorney in Tampa
Tampa pedal confusion car accident personal injury lawyer
Grocery store vehicle crash personal injury accident attorney in Tampa
Tampa car accident personal injury attorney
Pedestrian walkway accident personal injury lawyer in Tampa
Tampa distracted driver personal injury attorney
Texting and driving storefront accident injury lawyer in Tampa
Tampa mall accident personal injury attorney
Shopping center storefront crash accident lawyer in Tampa
Tampa failure to stop car accident personal injury attorney
Rear-end car crash lawyer in Tampa
Victims that have been injured in a storefront crash have rights. Contact Wolfson & Leon at (855) 982-2067 for a free consultation. How common are storefront crashes?
Research conducted by the Storefront Safety Council estimates that 60 storefront crashes occur in the nation each day, resulting in 500 deaths and 4,000 injuries each year. More cars on the road, confusing parking lots and roadways around shopping centers, as well as driver distraction contribute to this rising epidemic. According to their studies, retail stores account for 24% of storefront crashes each year.
Tampa and its surrounding communities are not immune to storefront crashes. In January 2019, a car crashed into the St Petersburg Midtown Supermarket after hours. While no injuries were sustained, the accident caused considerable damage. A Seffner T-Mobile store was the scene of a storefront crash in June 2018 with the driver losing control of their car and crashing into the window of the facility, injuring one person. Tampa Bay's R.U. Game? Store experienced a similar accident with a driver careening through the window of the store in September 2017. Quick-thinking employees were able to move out of the way before being hit by the car or flying debris, resulting in no injuries.
Tampa Bay Personal Injury Law Firm
Victims of storefront accidents often incur high medical bills and may require continuing care as they heal from their injuries. Injuries may interfere with a victim's ability to work, thus resulting in lost wages. If you or a loved one has been a victim of a storefront crash, you may be wondering how you are going to pay your bills or how to proceed with a claim. Our Tampa storefront personal injury attorneys can answer your questions and help you to navigate through the complexities of your case. Our attorneys have defended the rights of accident victims for over 55 years. Contact Wolfson & Leon at (855) 982-2067 for a free consultation.
At Wolfson & Leon, we proudly represent clients in the Tampa area, as well as its surrounding cities of St Petersburg, Lakeland, Clearwater, and Wesley Chapel. With offices located in Miami, Fort Lauderdale, West Palm Beach, and Fort Myers, we serve clients throughout the South and Central Florida region, including Key West, Plantation, Palm Beach, and Orlando. If you or your loved one has been the victim a storefront crash, contact the Tampa personal injury attorneys at Wolfson & Leon at (855) 982-2067 for help.