South Miami Crime Victims Lawyer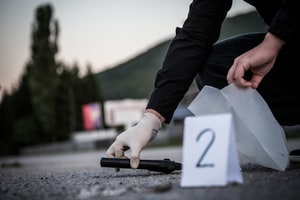 South Miami is a very nice area to enjoy life but unfortunately, it's been always a target for criminals. Criminal attacks happen there, and individuals suffer personal injuries as crime victims. If you or your loved one happens to be one of them, call our South Miami crime victim attorneys at Wolfson & Leon. Our consultations are always free. We don't ask for fees until we recover for you. We are available anytime at (305) 285-1115.
South Miami
South Miami is part of the Miami metropolitan area in the Miami-Dade County. It's well-known for its idyllic residential neighborhoods as well as its downtown filled with many parks, restaurants, stores and historic buildings. It is a home to around 12,000 residents.
South Miami Crime Victim Lawyers
Our South Miami crime victim lawyers represent injury victims and survivors and have done so since 1963. They have also represented them after various criminal incidents that lead to personal injuries of the victims or their loved ones. If you are one of them, then it is likely you will need:
Battery compensation lawyer in South Miami for injuries in a bar
South Miami crime victim lawyer for survivors of a murder victim
South Miami DUI crimes compensation attorney
South Miami crime victim compensation for robbery giving rise to injuries at gas station or convenience store
South Miami crime victim attorney for injuries arising from inadequate security
South Miami crime victim lawyer for aggravated assault injuries
South Miami crime victim compensation lawyer for injuries or wrongful death caused by negligent security
South Miami criminal violence victim compensation attorney
Crime victim lawyer helping victims of rape and other sexual assaults in South Miami
Child molestation victim compensation attorney in South Miami
Keep in mind that this is not a complete list of all the crimes that may occur in South Miami. If you happen to be injured in a different criminal event, you can still call a lawyer to help you understand whether you may get compensated.
South Miami Crime Victim Injury
Whichever of these accidents happen to you or your loved ones, the criminal offender is liable for the injuries. Once his guilt is proven in court and he is convicted, he ort she will probably be required to compensate for your harms and losses. However, you might have to wait for a while until this happens, and criminal defendants rarely have sufficient financial assets to compensate their victims. However, all hope is not lost - there are two other ways to recover compensation after your injuries from a South Miami crime.
Another option exists if the crime has occurred on premises under control of a third person. This could be a store, a gas station, a bank, a mall, or any other property that is being operated by someone at the moment of criminal offense that gets you injured. The operator of the premises owes a duty of care to invitees, such as guests, invitees and customers. If they breach this duty due to a wrongful act or negligence, and that clears the path for the criminal offense, they may be liable for the injuries and damages as well. If you happen to be injured on such premises, make sure you investigate the possibility of their liability. The best way to do that is to consult with a South Miami crime victim compensation injury attorney.
The last option is applying for compensation at the Florida Bureau of Victim Compensation. Check out if your case meets the requirements set by the law and if so, apply for recovering some of your damages. Our South Miami crime victim compensation attorneys can answer your questions in your free consultation.
If you haven't been directly injured by the criminal accident, but you've lost a loved one, you may be eligible for compensation as a survivor. Murder survivors suffer immense emotional pain and sometimes lose financial support of the decedent. The law allows you to claim certain damages recovery as well.
Things are not that simple in practice, though. Although laws allow you to represent yourself, it's smart to get professional legal help in situations like these. They require deep knowledge of the issues, the law and damages. Our South Miami crime victim lawyers have been serving injured victims in South Miami since 1963 and they are standing by to help you too. You can call for your free consultation by calling us at (305) 285-1115. You pay nothing unless we recover damages for you. Call us today and let us answer your questions as well as discuss your options.