South Florida Crime Victim Compensation Lawyer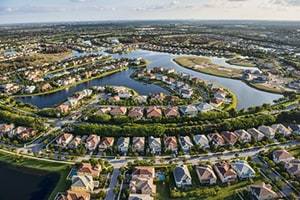 If you or your loved ones have suffered personal injuries due to criminal offenses in South Florida, it is wise to contact a lawyer to help you get on the right track to compensation. Our South Florida crime victim compensation lawyers at Wolfson & Leon have helped injured victims since 1963 and we are ready to help you too. You can reach us out at (305) 285-1115 for free consultations. We don't ask for fees until we recover for you.
South Florida
South Florida is the southernmost part of the Sunshine State. Its most famous parts include Miami metropolitan area, the Florida Keys, and its beaches. Its tropical climate and abundance of entertainment possibilities attract plenty of visitors from all over the world. Unfortunately, crimes occur in this heavenly region. While some parts are calmer, others have crime rates higher than the US national average. The main locales of South Florida include:
Miami
Key West
Fort Lauderdale
West Palm Beach
Key Largo
Pompano Beach
Wellington
Boca Raton
Coral Springs
Hialeah
Miami Gardens
Hollywood
South Miami
Coconut Grove
South Beach
Miami Beach
Aventura
Parkland
Pembroke Pines
Weston
Jupiter
Wilton Manors
South Florida Crime Victims
Being injured due to a criminal accident in South Florida will most likely place you in a position of consulting with our lawyers in the following capacities:
South Florida crime victim compensation for robbery due to inadequate security
South Florida crime victim lawyer for aggravated assault caused by negligent security
Battery compensation attorney in South Florida
South Florida DUI crime victim compensation lawyer
South Florida crime victim lawyer for violent crimes in condos, apartments or affordable housing
South Florida crime victim lawyer for survivors of murder victims
Rape and other sexual assaults victim lawyer in South Florida
Child molestation victim compensation attorney in South Florida
It is important to note that this is not an exhaustive list of all the crimes that could get you injured there. These are just the most common ones. If you happen to be injured in a different kind of crime, you may be eligible for compensation. It is best that you speak with the best South Florida crime victim compensation lawyer you can find to figure out which course to pursue.
South Florida Crime Victim Compensation Options
People who are severely injured due to criminal attacks in South Florida have several options available to recover for their harms and losses.
The first one becomes available once the offender is getting convicted. If his guilt is proven in court, it will be easy to prove his liability for your injuries. However, offenders do not always get caught and charged to court, and even when they are, criminal proceedings sometimes last for too long. In addition, most criminals fail to pay damages. If you don't want to wait to get compensated for your injury-related expenses, you can consider the other two options.
One path leads to third parties. If the crime has occurred on premises under third persons' control, you should investigate their responsibility and liability. These third parties could be retail stores, bars, restaurants, banks, gas stations, hotels or other commercial premises. They owe visitors a duty of reasonable care, which means they must do all they can reasonably do to prevent any foreseeable crimes on their premises. When this duty is breached due to negligent security and criminals take advantage of it, resulting in crimes and personal injuries consequently. In such situations, third parties may be liable to pay for the injury-related expenses and damages.
Another opportunity to recover damages successfully is the Florida Bureau of Victim Compensation. They won't ask if the offender has been caught or if a third person is liable. If your case qualifies for compensation according to the requirements set by Florida laws, you may get compensation for some of your economic losses.
This might sound simple when on paper, but in reality, no one will rush to pay you for damages. Claiming damages recovery is a challenging task and you need an aggressive South Florida injury attorney to help you with that. Our South Florida crime victim compensation lawyers at Wolfson & Leon have been helping injured people get compensated in South Florida for more than five decades. Call us at (305) 285-1115 for free consultations. You won't pay any fees unless we recover for you.