Semi-Truck Accidents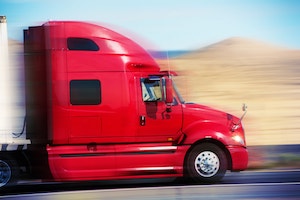 The best semi-truck accident lawyers in Miami and throughout Florida will tell you that the investigation of truck accidents can be complicated and extensive. Understand that trucking companies are acutely aware of the potential damages that can arise out of a serious truck accident involving injuries or death. That is the reason why most trucking companies quickly gather evidence at the scene of a truck crash.
The success in making a claim and financial recovery oftentimes comes down to the investigation by the semi-truck accident attorney and the team of investigators employed. At Wolfson & Leon, our Miami semi-truck accident lawyers have represented truck accident victims and families since 1963.
We know how valuable a prompt and professional investigation can be in the prosecution of a truck accident personal injury lawsuit or a semi-truck wrongful death claim. We also understand the forces that are in play to defeat your claim. Insurance companies and trucking company investigators are all poised to minimize or deny your claim for fair, full and complete compensation. Call us today for your free consultation at (954) 530-3918.
Roadside Inspections and Violations
One of the most valuable areas of investigation following any semi-truck accident is the history of any truck or truck drivers' roadside inspections and violations. It is estimated that 95% of inspections are performed by state inspectors. The other five present are conducted by federal inspectors. These inspections are designed to help the inspectors make a determination of whether the commercial motor vehicle and or driver is in compliance with state and federal laws such as Federal Motor Carrier Safety Regulations and Hazardous Materials Regulations.
When a serious violation is identified, it can result in the issuance of a driver or vehicle out-of-service order. That means the driver and/or vehicle cannot return to service until the violations are corrected. In 2015 state inspectors conducted more than 3.2 million inspections of commercial motor vehicles while federal inspectors conducted nearly 130,000 inspections.
The number of safety inspectors employed by state agencies in 2015 exceeded 13,000. In that same year, federal investigators totaled more than 530. The most frequent driver violations in roadside inspections for the year 2015 include:
Log Violation – no log or log not current
Driving more than eight-hour limit since the end of latest period of being off duty or a sleeping break of a minimum of 30 minutes
Speeding
Driver not possession of required medical certificate
Violation of lane restrictions
Use of a cell phone while operating a commercial motor vehicle
Failing to observe traffic control devices
In 2015, the number of driver inspections exceeded 3.2 million inspections. The total number four driver violations in the same year exceeded 1 million. The number of driver out of service violations in 2015 exceeded 185,000.
The most likely vehicle violations in commercial motor vehicle inspections in 2015 discovered in roadside inspections included:
Lighting and lamps
Brakes
Tire tread depth
Grease and/or oil leaks
Failure to maintain emergency equipment
Failure to obtain regular and periodic inspection
Discolored or damaged windshields
Tail lamps that were inoperative
In any investigation of a truck accident involving serious injury or death, the records of roadside inspections and violations can be critical in proving that the trucking company is ultimately responsible for your loss or injury.
Miami Semi-Truck Accident Lawyers Serving Florida
At Wolfson & Leon, our Miami personal injury attorneys are here to help you after any type of truck accident. We offer complete legal representation for personal injury and wrongful death cases arising out of any truck accident anywhere in the state of Florida. We can come to you or you can make an appointment at any of our three offices in Miami, Fort Lauderdale, or West Palm Beach. Call us now for your no obligation and free consultation at (954) 530-3918.
The Miami truck accident attorneys of Wolfson & Leon serve not only the Miami Metropolitan area but all of Florida including Hialeah, Medley, Port of Miami, Doral, Port Everglades, Sunrise, Homestead, Florida City, Hialeah Gardens, Pompano, Fort Lauderdale, West Palm Beach, Orlando, Fort Myers, Jacksonville and Tampa.