Royal Palm Beach Crime Victim Lawyer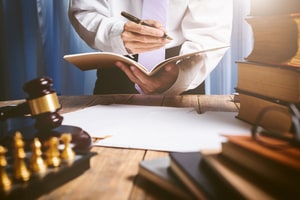 The wisest first step to make when you're injured in Royal Palm Beach is called our Royal Palm Beach crime victim lawyers at Wolfson & Leon. We have 50 plus years of experience in the crime victim compensation practice and can help you determined if you can claim damages recovery and how to do it. Call us at (305) 285-1115 to get a free consultation.
Royal Palm Beach
Royal Palm Beach is a village in Palm Beach County, Florida. Around 38,000 people reside there and the number is continuously growing. New residents are attracted by the abundance of parks, offering great possibilities for outdoor sports. Despite the plenty of green space within its borders, Royal palm Beach is located next to the Pond Cypress Natural Area. It also borders with Wellington on the south, Golden Lakes on the east, Loxahatchee on north and Loxahatchee Groves on the west.
Royal Palm Beach Crime Victims
We serve good people injured due to crime in Royal Palm Beach as:
Battery victim compensation lawyer in Royal Palm Beach
Crime victim lawyer for aggravated assault caused by inadequate security measures in Royal Palm Beach
Rape and other sexual assaults victim rights lawyer in Royal Palm Beach
Boynton Beach crime victim compensation attorney for robbery victims injured due to negligent security
Royal Palm Beach child molestation victim compensation lawyer
Royal Palm Beach crime victim lawyer for violent crime injuries and deaths at apartments, affordable housing, hotels, motels and other commercial premises
Crime victim lawyer for murder victim survivors in Royal Palm Beach
DUI crimes victim compensation attorney in Royal Palm Beach
You can claim damages even if you've been injured in another type of crime accident. These are just the most common ones that our Palm Beach injury lawyers work on, but victims of any type of crime accident may also be entitled to recovery. Thus, it is in any crime victim's best interest to speak with the best Palm Beach crime victim compensation attorney they can identify.
Financial Recovery Options for Crime Victims in Royal Palm Beach
According to Florida laws, there are several avenues for damages recovery for personal injuries due to criminal acts that occurred in Royal Palm Beach or any other place in the Sunshine State. You can claim damages against the criminal offender. Once he is convicted, getting a compensation judgement will be relatively easy. It is important to say, though, that this is not the most reliable option. Offenders sometimes stay out or police's reach, and even when they get caught and convicted, they don't pay damages simply because they don't have any funds.
In that case, you could turn to a liable third person or a company. Commercial establishments that invited people at their premises may be liable for injuries under the premises liability laws. They owe visitors a duty of reasonable care, which means they have to perform all reasonably necessary actions to prevent injuries or death due to foreseeable crimes. When they fail in doing so due to inadequate or negligent security and that causes crimes and personal injuries, they may be liable to pay for them.
The final option is the Florida Bureau for Victim Compensation. They have funds that cover some of the economic damages of injured crime victims and murder survivors. You'll get compensated by those funds as long as you are able to prove that you've been injured due to criminal action and have had expenses related to that.
Keep in mind that it's not that easy to recover. In the 50 plus years of experience, Wolfson & Leon have met many people who have tried to represent No one wants to pay damages to other people and your case is not an exception. That's why you should seek professional legal help. Call our Royal Palm Beach crime victim lawyers at (305) 285-1115 for free consultations. You won't pay fees unless and until we recover for you.