Red Lobster Accident Lawyer in Miami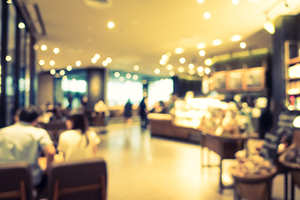 Restaurants can come with several hazards for accidents. The most common accident would be from a slip and fall as a result of an unknown spilt beverage or food. Even worse, the spill could be known and was not cleaned up due to business and negligence from an employee. Another accident could be from food safety. When deciding to dine out for a meal, you are choosing to have someone else prepare a meal for you. This comes with great trust in the complete preparation of your dish, from the proper food handling, to ensuring the dish is cooked to the proper temperature. Food born illnesses could easily occur if a restaurant does not properly maintain their produce at safe temperatures.
Have you had a slip and fall accident in Red Lobster restaurant in Miami? Or you got some food poisoning after eating there? Make sure you contact a Miami Red Lobster accident lawyer to understand your legal rights. You or your loved ones are not the first people to sustain injury due to the negligence of Red Lobster. If they were negligent and it resulted in your injury, then Red Lobster must be held accountable.
At Wolfson & Leon, our Miami Red Lobster accident lawyers will answer your questions for free. Just call us at (305) 285-1115 to discuss your Red Lobster accident and injury.
If you are injured at a Red Lobster, you'll have some medical bills to pay and perhaps some lost wages, so make sure you recover those damages that you are entitled to. Florida premises liability laws require Red Lobster to protect their customers while therein. They must take reasonable measures to prevent any personal injuries. When they fail to do so, they may be required to compensate the injured for their injury and damages. This is where our Miami personal injury lawyers can be of great help.
Facts about Red Lobster
Like many other coastal cities, Miami abounds with restaurants that offer fresh dishes straight from the sea. Red Lobster is certainly one of the most well-known brands when it comes to this kind of food. Their journey to the top started from Florida and now they operate in several countries, with over 700 restaurants worldwide. However, with great success comes great responsibility. Although Red Lobster intention is to provide excellent customer service, accidents do happen. And accidents cause damages that you can and should claim.
Florida Red Lobster Accidents
From what our Red Lobster accident attorneys in Miami have seen in their experience, most common accidents in this restaurant chain usually involve:
Slip and fall accident in a Red Lobster restaurant in Miami
Trip and fall accident in a Miami Red Lobster restaurant
Personal injuries at a Miami Red Lobster caused by poor lighting
Car accident in a Red Lobster parking lot in Miami
Motorcycle accident in a Miami Red Lobster parking lot
Pedestrian accident in a Red Lobster parking lot in Miami
Food poisoning in a Miami Red Lobster restaurant
Foreign objects in food in a Miami Red Lobster restaurant
Allergic reactions when you haven't been warned about certain ingredients at a Miami Red Lobster
Red Lobster Accident Lawyer in Miami
At Wolfson & Leon, our Red Lobster accident lawyers in Miami have the necessary experience in recovering slip and fall accident damages and many other types of accidents in the city. We have been in the business since 1963 helping injured victims. Our consultations are free. It will cost you nothing to call us and make sure that your accident qualifies for damages recovery. We never charge you a fee unless and until we have made a recovery for you. Call us right now at (305) 285-1115 and speak to our personal injury legal team about your Red Lobster injury.
Our Miami personal injury lawyers offer legal services to all of Miami-Dade County including Miami Gardens, Miami Beach, Edgewater, Aventura, Kendall, Hialeah, Miami Lakes, Wynwood, Key Biscayne, North Miami, North Miami Beach, Kendale Lakes, Homestead, Florida City, Coral Gables and Coconut Grove.