Qualification Requirements for Florida Victim Compensation Fund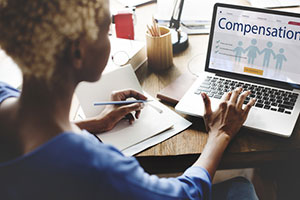 If you or someone close to you has been an innocent victim of a crime committed in Florida, then the case may qualify for compensation from the Florida Bureau of Victim Compensation. Although victims have certain restitution instruments available under the criminal justice system, the civil justice system provides some tools for compensation as well. You can claim financial benefits if your case meets the requirements. Call the Office of the Attorney General and Bureau of Victim Compensation at 800-226-6667 for more information.
Qualification Requirements for Florida Victims' Compensation
To know if your case qualifies for the program or not, this is the qualification criteria:
Crime must be reported to law enforcement within seventy-two (72) hours. Being late in reporting can disqualify your case from compensation benefits.
Victims must suffer death or personal physical injury due to the crime. Just being present at the crime scene won't qualify you for compensation. Some exceptions and limited benefits may apply for victims who sustained psychiatric or psychological injury from certain crimes, but it varies from case to case.
Application need to be filed within 1 year after the date of the subject crime or, with good cause, within two years. You will likely have good cause for the filing delay if it was due to reasons and circumstances beyond your control. Talk to a lawyer to clarify if you have a good cause for filing delayed or not.
Victim must fully cooperate with law enforcement, the State Attorney's Office, and the Attorney General's Office.
Victim must not have been engaged in an unlawful activity at the time of the crime. Only innocent victims are entitled for compensation.
Victim's conduct must not have contributed to the situation that brought about his or her own injuries.
Victim or applicant must not have been in custody or confined in a municipal or county facility; a correctional facility; or a juvenile detention, assessment, or commitment facility; adjudicated guilty of a forcible felony crime; adjudicated a habitual felony offender, violent career criminal or habitual violent offender.
Relocation claims for victims of domestic violence who have an urgent need to escape a domestic violence environment must be certified and filed through by a Florida domestic violence center. The application and certification must be received by the department within 30 days of the crime. Again, not meeting the deadline can disqualify your case from compensation.
Relocation claims for victims of sexual battery who need to relocate due to a reasonable and credible fear for their continued safety must be filed through and certified by a Florida rape crisis center.
Victims of sexual human trafficking with relocation claims having an urgent need to escape from an unsafe location related to the offense of human trafficking. The need must be certified and filed through by a domestic violence center. The certification and application must be delivered to the department within forty-five (45) days from the human trafficking offender's last identifiable threat which was communicated to some level of law enforcement.
Have in mind that crime case vary greatly, hence additional qualification criteria, deadlines or exceptions might apply to your case. Consult an experienced Florida injury lawyer to make sure you are on the right track to receiving just compensation as an innocent crime victim.
Florida Crime Victim Compensation Attorneys
At the Wolfson law Firm, we understand your need to find the best crime victim compensation lawyer. It makes sense especially where you or a loved one suffered serious injury or death at the hands of a criminal. Our crime victim attorneys have guided and represented people in Miami and throughout Florida make a recovery for their personal injury claims and wrongful death cases since 1963.
We are here to help you and yours as well. Call us if you have questions about your specific loss due to the criminal acts of others. We will speak to you for free and will never charge you a fee unless and until we make a recovery for you. Call us at (305) 285-1115 and let our bilingual crime victim injury team answer your questions and help you get the justice that you deserve.
Our crime victim injury attorneys serve the good folks of Miami-Dade County including the localities of Miami Beach, Hialeah, Miami Gardens, Overtown, South Miami, South Beach, North Beach, Hialeah, Miami, Liberty City, Miami Lakes, Miami Shores, Homestead, Kendall, Perrine, Cutler Ridge, Florida City, Coral Gables, Coconut Grove, Aventura, Wynwood and Key Biscayne.