Property Management Responsibility for Miami Crime Victims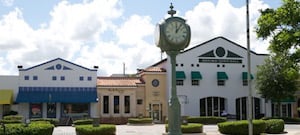 Property management companies act as mediator between landlord and tenants. They deal with finding tenants to rent the property, take care of maintenance and repairs, and can handle security issues. When they fail to reasonably deal with security issues, criminal attacks can occur. People who end up injured due to these criminal attacks can recover damages from the criminal offender – who is unlikely to have assets - but the injured victim may be able to hold the property management company liable as well. You case will have to meet certain requirements, however, so make sure you talk to the best Miami crime victim attorney you can find to investigate if you qualify.
At Wolfson & Leon, our Miami crime victim compensation lawyers have represented injured victims since 1963 and we are here to help you too. Just call us for your free consultation at (305) 285-1115. Depending on the facts of your case, there may be companies or individuals who may share the responsibility for your losses. One of those can be a property management company.
Property Management Liability to Miami Crime Victims
In general, a property management company is paid to take all the responsibilities from the landlord, which means that they could be liable for anything a landlord could be liable for. In most cases, the property management company is an independent legal entity from the owner of the property.
When it comes to criminal actions, property management companies can be legally responsible for personal injuries under certain circumstances. They owe tenants and visitors duty of care, meaning they must provide a reasonably safe environment for everyone around. These measures aim to prevent any foreseeable crimes. When the property management company fails to do so, they have breached the duty of care they owe to residents and visitors. Under Florida premises liability laws, these managers can be held liable for injuries occurring on the premises under their control. Anyone who has suffered an injury because of a criminal attack that could have been prevented if the property management company wasn't negligent, may claim damages against the property management company.
To provide the necessary duty of care, the company is obliged to:
Anticipate crimes. This includes investigating the area surrounding the property that is being managed for a reasonable period before assuming control.
Investigate crimes occurring by speaking with the police; ordering crime grids; and even getting proposed security plans from multiple vendors.
Hire a security company and agree on a security plan.
Guards must not be negligent or inattentive. They must follow thorugh on their assigned duties.
Maintain locks and keep control on master keys and spare keys. No intruder should have access to managed properties.
Install security systems and cameras. They will be the eyes and ears of the property management company and eventually authorities if someone commits a crime there.
Adequate exterior lightning. This is an important measure to cut off criminals from space for hiding and waiting for the right time to attack.
There are various crimes that the property management company should prevent. Most common include armed robberies, battery, rapes, other sexual assaults, and others, ending up with personal injuries, sometimes with wrongful death. If you want to prove property management company's liability for your personal injury, you'll have to prove the following:
A foreseeable criminal attack has occurred;
You've suffered a personal injury due to the crime;
A property management company owed you a duty of care at the scene;
They breached that duty of care due to negligence;
As a result of that breach, you suffered damages.
With these facts proven, the property management company may be responsible for your damages including your medical and lost wages without regard to whether the criminal offender has been caught or convicted. It can be challenging, though, to prove all if this, so consulting with a Miami crime victim compensation lawyer is often a wise decision.
Miami Crime Victim Compensation Attorneys
At Wolfson & Leon, our Miami crime victim lawyers are here to help you and your family if you were injured or lost a loved one in a vicious and terrible criminal act. We will investigate your case and help you understand what your legal rights and options are going forward. Please call our bilingual personal injury lawyers at (305) 285-1115 for your free and confidential consultation.
We proudly serve the communities of Miami-Dade County including Hialeah, Miami, Miami Beach, Miami Gardens, Opa Locka, Aventura, Miami Lakes, Overtown, Liberty City, Allapattah, Tamiami, Doral, South Miami, Coral Gables, North Miami, Coconut Grove, North Miami Beach and Homestead.