Presidente Supermarket Accident Lawyer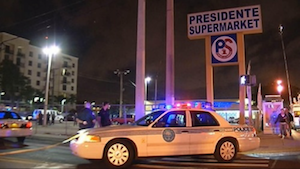 At Wolfson & Leon, we have represented supermarket injury victims in Miami and in South Florida since 1963. Our Miami supermarket accident lawyers have represented and continue to represent clients in their negligence and personal injury claims against Presidente Supermarket. Our managing attorney, Jonah Wolfson, is a bilingual personal injury lawyer in Miami. Our bilingual personal injury legal team is ready willing and able to help you and your family after your Presidente Supermarket accident and injury. All you need to do is call us at (305)285-1115 and let us get to work for you.
If you were seriously injured at a Presidente Supermarket in Miami, Broward, or Palm Beach, then you really need to speak with a Presidente Supermarket accident lawyer as soon as possible. Understand that from the moment that you get injured at a Presidente Supermarket, the defenses have already begun. What that means is the corporation that operates Presidente, also known as President Supermarket, will defend against any claims for personal injury or wrongful death that are brought against them.
Typical defenses include that the accident was your fault: that you should've seen it: that the condition was not as bad as you say it is: that the condition did not exist for a long enough in which to make Presidente Supermarket responsible: or you are exaggerating. That is why we strongly recommend that you call a Miami personal injury lawyer who has experience in filing lawsuits against Presidente Supermarkets and holding the corporation responsible for the damages they cause.
Presidente Supermarkets
Founded in 1990 in Miami Florida, Presidente Supermarkets is a family owned business started by Pedro O. Rodriguez. Rodriguez being a Cuban immigrant, began his dive into the grocery business with several small stores, Economy#1, Economy#2 and La Roca Supermarkets in the early 1980s Eventually he and Manuel Marin, another rising businessman would join together and move their business to Florida, and in the last 26 years have successfully opened and maintained up to 30 stores across Miami-Dade all the way to Palm Beach County.
Miami Injury Lawyer Helping Presidente Supermarket Accidents Victims
Our Presidente personal injury lawyers in Miami not only represent injured victims, but also provide valuable information to our clients and their families on possible issues that may affect them as well as advice on what to do if and when they're faced with an accident. We have answered client questions in regard to Presidente Supermarket accidents such as:
Presidente Supermarket Accidents and Injuries in Miami
Slip and Fall Injuries from Slip and Fall Accidents at Presidente
Unreasonably Slippery Surfaces at Miami Presidente Stores
Other Types of Slip and Falls at Miami Presidente Supermarkets
Open and Obvious Defense in Miami Presidente Slip and Fall Cases
How to Find the Best Presidente Supermarket Trip and Fall Lawyer in Miami
Slip and Fall Negligence at Presidente Supermarket in Miami
What You Should Know About Presidente Supermarket Slip and Fall Accidents in Miami
How to Find the Best Presidente supermarket Slip and Fall Lawyer in Miami
How to Get the Video of My Slip and Fall at Presidente Supermarket in Miami
Slip and Fall at Presidente - Failure to Warn – No Warning
What to Do After a Presidente Supermarket Injury Accident in Miami
What to Do After a Presidente Supermarket Slip and Fall Accident in Miami
Types of Evidence in Presidente Supermarket Slip and Fall Cases in Miami
What Presidente Supermarket Should Have Done to Prevent Your Slip and Fall in Miami
Personal Injury Lawyers Serving Miami, Hialeah and all of South Florida
If you were hurt at a Presidente Supermarket in Miami then you should contact a personal injury attorney at your first opportunity. At Wolfson & Leon our lawyers meet with and represent injury victims in Miami and throughout South Florida. We know what to do and how to help you. Our personal injury attorneys offer full representation in any type of injury case. We invite you to review our website, our results and our qualifications to determine if we are the best Presidente Supermarket accident lawyer for you.
Our Miami personal injury lawyers serve all of South Florida including Doral, Hialeah, Miami Lakes, Overtown, Liberty City, Westchester, Kendall, Flagler, Miami Gardens, Homestead, Opa Locka, Miami Springs, Hialeah Gardens, Hollywood, Miramar, Pembroke, North Miami, Miami Beach, Princeton and North Miami Beach.
Call us at (305) 285-1115 and speak with a bilingual personal injury legal professional in Miami for free. Let us get to work for you.