Personal Injury Attorney for Ritz-Carlton Accident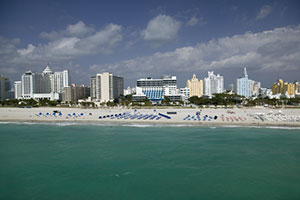 The Ritz-Carlton hotels were established back in the 1896 in Europe. Creating a brand of luxury hotels was the dream of hotelier Cesar Ritz. The first Ritz Carlton in the US was opened in New York City in the early 1900s. Today, the Ritz Carlton brand of hotels is synonymous with five-star, high end luxury. Located in major metropolitan cities throughout the world, its iconic logo is associated with a refined and luxury experience. Florida has 13 Ritz-Carlton hotels and resorts located throughout the state including Naples, Bal Harbor, Coconut Grove, Fort Lauderdale, Key Biscayne, and South Beach.
In addition to its luxury accommodations, the hotels and resorts feature many different amenities. Ritz-Carlton resorts provide several impeccably-designed outdoor swimming pools on each property. Resorts located by the ocean may include a private beach for their guests to enjoy. Many have day spas and salons. Some Ritz-Carlton resorts feature world-class golf courses, attracting guests wishing to play a relaxing game of golf in the warm weather. For some, that leisurely golf game can lead to injury if the courses are not properly maintained.
Injured on a Ritz-Carlton Golf Course?
Golf involves some level of risk. With golf balls sailing through the air and clubs swinging, golfers accept some risk of getting hit with flying objects. Resorts that feature golf courses on their property have the responsibility to ensure the green is properly maintained. Golf course injuries can result from many different reasons:
Resorts or hotels: The course owners may be found negligent in their responsibilities if they do not ensure that golf courses are properly maintained. Failure to remove known obstacles or landscape that hinders visibility can result in golfers being hit by balls if another golfer is not reasonably able to see them. Tree limbs that are being cut down by maintenance staff may fall and hit golfers if they don't receive proper warning. Golf carts that have not been properly maintained or resort staff failing to warn golfers of driving hazards that may exist on the course can cause injuries if the cart malfunctions or crashes into another object. Lack of signage may also contribute to injuries if third parties are unaware of the potential danger of flying golf balls. Pathways that lead up to and throughout the course that are made from brick or other materials should be in good shape to prevent tripping and falling.
Golf course design companies: In some cases, accidents may occur due to poorly designed golf courses. Courses that are designed where golfers may be facing others when making a shot or are too close to public roadways may be considered a defective design.
Other golfers: While some level of risk is assumed when you play golf, there are instances where another golfer may be liable for your injury. Golfers who are operating golf carts while intoxicated can hit other golfers or spectators.
How can a Florida Resort Golf Course Accident Lawyer Help Me?
Guests injured on or around golf courses may be able to receive compensation for their injuries. Due to the many assumed risks associated with playing golf, it is recommended that you discuss your injury with a personal injury attorney. They can review the facts and circumstances of your accident and discuss your options. If a claim does exist, they can guide you through the next steps.
Ritz-Carlton Resort Injury Accident Law Firm
Wolfson & Leon represents victims who have been injured at hotels and resorts. They serve clients throughout South Florida including the cities of Miami, Fort Lauderdale, Boca Raton, Fort Myers, and Naples. If you have been injured as the result of an accident at a hotel or resort, contact our personal injury attorneys today for a free review of your injury claim. Our personal injury attorneys can answer the questions you may have about medical expenses and lost wages. Call (305) 285-1115 for a confidential consultation.