Opa-Locka Motorcycle Injury Attorney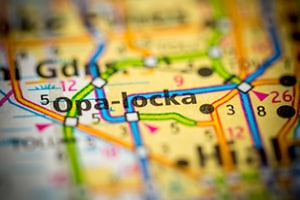 Opa-Locka is a small city where motorcycle accidents happen – sometimes with tragic results. If you have suffered personal injuries or lost a loved one in a serious motorcycle accident, make sure you contact the best Miami personal injury attorney you can reach out to for assistance. Recovering damages is often difficult, but it's not impossible to get.
You should know that the first few steps after the accident are very important, so the sooner you call a Miami motorcycle injury lawyer, the better it might be. If you need assistance immediately, call (305) 285-1115 for free and no-obligation consultations with the Opa-Locka motorcycle injury attorneys at Wolfson & Leon. We will investigate your case, take all the facts and evidence into account and determine whether you are entitled to compensation for your damages, harms and losses and what's the most efficient way to do that. Once you make that call, we will take over the heavy lifting to pursue the recovery you deserve.
Opa-Locka
Opa-Locka is a small city of 15,000 residents in Miami-Dade County. It is surrounded with Miami Gardens, Golden Glades, North Miami, Westview, Miami Lakes, Hialeah, and some unincorporated Miami areas. The city was incorporated in 1926. It was named after the Seminole name for the place. They called it "Opa-tisha-wocka-locka". Opa-Locka is the shorter version of this name.
Opa-Locka is known for two things: the unique architecture and the high crime rates. Regarding the architecture, the whole city looks like a movie set. It was developed by Glenn Curtiss with the "One Thousand and One Nights" stories in mind. The streets in the city are called Sesame Street, Alibaba Avenue, Sultan Avenue, just to name a few. There is no other place in the Western hemisphere with more Moorish Revival architecture than Opa-Locka.
However, violence is also present in the story-like ambient in Opa-Locka. Back in 2004, the city had the highest violent crime rate in the country. In the whole US, there was no other place with more violent crimes than Opa-Locka. This rate is slowly decreasing over time, but this town remains plagued with crimes.
Opa-Locka Motorcycle Accidents
Seeing as Opa-Locka is settled in the heart of Miami, there are many commuters and people that pass through this city every day. This creates a lot of traffic on the streets for the residents of this small city. Riding a motorcycle or any other two wheeled motorized vehicles in these conditions can very dangerous. In most cases, it is not the rider's fault, but they are the ones that suffer the most as a result of the accident. Regardless of how careful you are, the heightened dangers still exist.
According to our Miami injury attorneys, motorcycle accidents occurs regularly here. The most common include:
Opa-Locka Rollover Motorcycle Accidents
Left Turn Motorcycle Accidents in Opa-Locka
Opa-Locka Motorcycle Pedestrian Injury Accidents
Motorcycle Accidents Involving Lyft Drivers in Opa-Locka
Road Rage Motorcycle Accidents in Opa-Locka
Opa-Locka Motorcycle Accidents with Lyft Drivers
Rear-end Collisions with Motorcyclists in Opa-Locka
Opa-Locka T-Bone Motorcycle Accidents
Opa-Locka Head-on Collisions with Motorcycles
Sideswipe and Merging Motorcycle Accidents in Opa-Locka
Wrongful Death Claims Due to Motorcycle Accidents in Opa-Locka
Motorcycle Accidents with Uber Drivers in Opa-Locka
Drunk Driving Motorcycle Accidents in Opa-Locka
Opa-Locka Motorcycle Accident Injury Lawyers
As soon as you get involved in a motorcycle accident in Opa-Locka, make sure you ask for legal help. If you have sustained injuries in the accident, you must determine whose fault was it. If it was someone else's fault, do not hesitate to claim damages for your harms and losses. It won't be easy, but there is where we can help.
Since 1963, we have served the victims who were injured in motorcycle accidents in Opa-Locka. If you happen to be one, call (305) 285-1115 for your free consultation with our Opa-Locka motorcycle accident injury attorneys at Wolfson & Leon. The consultations bring no obligation for you, as they are free. We won't ask for any attorney's fees until and unless we recover for you.