Opa-Locka Accident Attorney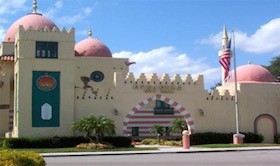 If you were injured in any kind of accident or incident in Opa-Locka Florida, then you should speak with an Opa-Locka accident lawyer as soon as you can possibly do so. You should never be a silent victim and there are legal limitations of time in which you must make your claim or you may lose your rights to pursue financial compensation. You should find the best Opa-Locka personal injury lawyer who can help you obtain the justice that you deserve.
At Wolfson & Leon, our Miami personal injury lawyers have advocated and assisted the people of Opa-Locka, Miami-Dade County and throughout South Florida since 1963. Our Opa-Locka injury attorneys know what to do and how to support you and your family in your pursuit of financial compensation and accountability. We offer free and confidential meetings and consultations wherever and whenever it is most convenient for you. All you have to do is to call us at (305) 285-1115 and let's get to work on your case right now.
City of Opa-Locka Facts
Miami-Dade County Public Schools serves Opa-Locka and Opa-Locka Elementary School is also there. Miami-Dade Public Library System also provides a library to city of Opa-Locka which is open on weekdays offering story time for children and an "After School Club".
As of 2010, there were 5,966 households out of which 14.8% were not in use. 24.8% of all households were made up of individuals and 8.5% had someone living alone who was 65 years of age or older. In 2000, 28.4% were married couples living together, 41.2% had children under the age of 18 living with them, 35.2% had a female householder with no husband present, and 29.7% were non-families. The average household size was 2.97 and the average family size was 3.52.
Opa-Locka Accident and Injury Lawyers
Wolfson & Leon offers comprehensive legal representation for all injured victims who were traumatically injured and suffered damages in:
Miami Personal Injury Lawyers Advising Opa-Locka Residents
Our Opa-Locka personal injury attorneys strive to provide critical information for our clients, their families as well as the community at large concerning potentially complicated legal positions that they may have to deal with in everyday life including:
Our Opa-Locka injury and accident lawyers are able, ready and willing to help you. It has been our privilege and honor to help the folks of Opa-Locka, Miami and all of South Florida for more than 50 years. Give us a call at (305) 285-1115 and allow us the opportunity to answer your questions after your Opa-Locka accident and injury.
The Miami personal injury attorneys and wrongful death lawyers of Wolfson & Leon serve not only the people of Opa-Locka but also Miami and all of South Florida including Hialeah, Overtown, Doral, Ojus, Aventura, Carol City, Liberty City, Miami Gardens, North Miami, Midtown Miami, North Miami Beach, West Miami, Northwest Miami, Golden Glades, Miami and Edgewater.