North Miami Car Crash Attorney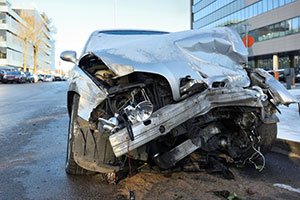 North Miami is a suburban city located in the northeast section of Miami-Dade County. Currently, 62,158 people call North Miami home. Historically, North Miami has been predominantly white, however changes in the population have broadened the racial makeup of the town to include African Americans and Hispanics. An estimated 45% of the population is employed and commutes an average of 29.7 minutes. North Miami caters to families as it has many residential neighborhoods, parks and schools. The city also offers a mixture of cultural and social events to its residents and visitors alike. North Miami is home to the Museum of Contemporary Art, as well as many ethnically-inspired restaurants and bistros. For those who wish to enjoy the outdoors, kayaking, hiking, and camping are offered at North Miami's Oleta River State Park.
North Miami is located near several major highways, as well as the Golden Glades exchange. It experiences high levels of commuter, vacation, and construction traffic from those using I-95, US 1, and the Turnpike to travel south to Miami or north to Fort Lauderdale. North Miami also has congested roadways running east-to-west through the city, connecting it to several beaches and colleges. Highway traffic is often subject to sudden stops and gridlock. Coupled with tourists who are unfamiliar with the roads, dangerous driving conditions for motorists exist. Sudden stops, quick lane changes, and the high frequency of cars entering and leaving the highways causes automobile accidents that can result in injury or death.
If you have been in an automobile accident, contact our North Miami automobile accident lawyers to find out what your rights for recovering lost wages, payment of medical bills, and repairing your damaged vehicle at (305) 285-1115. The North Miami automobile accident attorneys at Wolfson & Leon can answer your questions. Contact them today for a free consultation.
Uninsured Drivers in North Miami
Automobile insurance protects those who have been injured or have incurred property damage in a vehicular accident. Policies will provide the necessary funds for a victim to seek and obtain medical help, repair damage to property, and recovering wages that have been lost due to injury. Florida, however, leads the nation in the number of uninsured drivers on the roadways. The Insurance Information Institute reports that 26.7% of motorists in Florida are uninsured.
Automobile accidents are stressful enough on injured parties. However, the added strain of trying to obtain medical treatment and fix a damaged vehicle is magnified when the at-fault party does not carry automobile insurance. This can leave victims of car accidents left holding the bag with mounting medical bills, car repair bills, and wages that were lost. In addition, victims may not have sufficient coverage on their automobile insurance policies to cover damages incurred from an accident with an uninsured motorist.
Contacting a car crash attorney can help victims understand what their rights are, when the other motorist does not carry insurance. An attorney can navigate the system and determine which options might be best to provide an accident victim with the compensation that they need to recover from their injuries and repair their damaged car.
If you have been the victim of a car accident, contact the North Miami auto accident lawyers at Wolfson & Leon at (305) 285-1115 for a free consultation.
How Do Our North Miami Car Accident Lawyers Serve You?
Our North Miami car accident attorneys serve their clients in the capacity of:
North Miami high speed automobile crash accident attorney
Roll-over SUV injury accident attorney in North Miami
Distracted driver car accident attorney in North Miami
North Miami Lyft car accident personal injury lawyer
Drunk driving automobile accident attorney in North Miami
North Miami negligent driver automobile accident attorney
Dangerous intersection car crash injury attorney in North Miami
North Miami parking lot automobile crash attorney
Uber car accident injury attorney in North Miami
Failure to yield car crash attorney in North Miami
North Miami Car Crash Lawyer
Wolfson & Leon serves residents in North Miami, as well as the surrounding communities of Aventura, Sunny Isles Beach, Surfside, North Miami Beach, Hallandale Beach, Biscayne Park, Pinewood, and Miami Shores. The automobile accident attorneys at Wolfson & Leon can help navigate the complexities of car crash accidents and help you and your family to receive the compensation that you are entitled. If you or someone that you love have been injured in a car accident, contact the North Miami car accident lawyers at (305) 285-1115 for a free consultation.