North Miami Beach Motorcycle Accidents
North Miami Beach (NMB) Motorcycle Injury Lawyers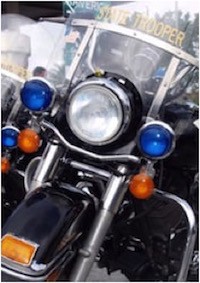 At Wolfson & Leon, our NMB motorcycle injury lawyers and NMB wrongful death attorneys can help you and your family. Call us today at (305) 285-1115 and let us get started on your NMB motorcycle case today.
If you were injured in a NMB motorcycle accident, your life just got very complicated. If you lost a loved one in a NMB motorcycle accident, your life will never be the same. Here is what you need to know if your life was affected by a North Miami Beach motorcycle accident:
Motorcycle Accident Evidence in NMB Motorcycle Crashes
Common Motorcycle Accident Injuries
How Insurance Companies Defend Motorcycle Accident Cases
Miami Motorcycle Accident Injury and Death Statistics
NMB Motorcycle Accidents Resulting in Wrongful Death
What to Do After a Motorcycle Accident in NMB
How to Find the Best Motorcycle Accident Attorney in NMB
The Most Important Insurance Every Motorcyclist Should Get
Common Causes of NMB Motorcycle Injury Accidents
No matter what you do, get help. Making a full, fair and complete medical and financial recovery following a NMB motorcycle accident is very difficult. You will most likely need to consult with a NMB motorcycle accident lawyer who will aggressively represent you and your family.
North Miami Beach – NMB
North Miami Beach was renamed in 1931. Now the city is most often referred to as NMB. It was originally named Fulford after a Captain in the US Coast Guard named William H. Fulford. Over the years, North Miami Beach has changed considerably. It presently has a sizeable middle class Haitian-American community. In fact, NMB has the fifth largest Haitian population in the US. North Miami Beach also boasts a diverse population of Colombians, Cubans, Dominicans, Bahamians, Jamaican and Peruvians.
The primary roadways serving NMB include Biscayne Boulevard, Dixie Highway I-95 and 163d Street. NMB residents live in the various small neighborhoods including:
Biscayne North
Biscayne South
Eastern Shores
Sky Lake
Sunray West and East
West Dixie Industrial
Uleta
Oak Grove
Monticello
Windward
Pickwick
NMB Motorcycle Accident and Injury Attorneys
Many of us enjoy our motorcycles. Some of us use motorcycles as our main form of transportation. Some of us are "weekend warriors" who ride for pleasure on weekends and in the evenings. The feeling of riding with the wind in your face and cruising along the beautiful coast of South Florida can be very fulfilling. But South Florida can be a very dangerous place for motorcyclists. Even deadly. An enjoyable ride can change in a split second when some driver fails to look twice. That is one of the driving reasons behind the "Look Twice – Save a Life" campaign.
If you were injured in a NMB motorcycle accident or you lost a loved one in a NMB motorcycle wrongful death accident, the NMB wrongful death lawyers and NMB injury attorneys at Wolfson & Leon can and will represent you and your family. We will represent you from the first call through settlement, jury verdict or even an appeal if necessary. Call us at (305) 285-1115 for your free, bilingual and confidential consultation.
NMB Personal Injury Attorneys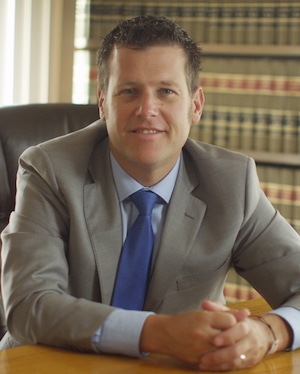 The Miami personal injury lawyers at Wolfson & Leon represent the good folks of South Florida who were injured as the result of negligence or intentional acts of another. Our NMB injury lawyers represent people injured in:
NMB Uber and Lyft Accident
NMB Boating Accidents
NMB Serious Injury
NMB Uninsured / Underinsured
NMB Truck Accidents
NMB Car Accidents
NMB Medical Malpractice
NMB Bicycle Accidents
Cruise Ship Accidents
NMB Pedestrian Accidents
Premises Liability Accidents in NMB
NMB Wrongful Death
NMB Slip and Fall
Starting in 1963, our NMB wrongful death and injury lawyers have represented South Floridians including but not limited to the neighborhoods of Miami Gardens, Golden Glades, Miami Shores, North Miami, Ives Dairy, Aventura, Edgewater, Brickell, Allapattah, Miami Beach, North Beach, Mid Beach and South Beach.
Call (305) 285-1115 today to Speak with an NMB Injury Attorney