Miami UPS Accident Lawyer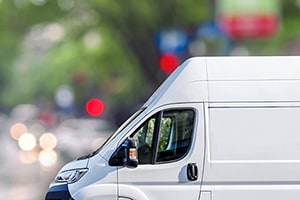 While commuting through the densely populated area of Miami, you will see plenty of UPS trucks on the road making deliveries. The trucks are large and are not designed well for visibility of other cars on the road. The truck drivers must rely on their side mirrors as they do not have the ability to utilize a rearview mirror. If the driver is not careful, this could lead to misjudgments and ultimately cause an accident.
If you were injured in an accident with a UPS truck in Miami, then you should speak with a Miami UPS accident attorney. There are important deadlines that may affect or limit your claim for personal injuries and damages. It is possible for you to make a full and fair recovery of compensation against UPS, but you will need to prove it first.
The Miami personal injury attorneys at Wolfson & Leon know how to help you because we have helped clients get the justice they deserve since 1963. They are standing by to answer your questions. Just call our personal injury legal team at (305) 285-1115 for your free consultation.
United Parcel Service – UPS
UPS – United Parcel Service – was founded as American Messenger Company in 1907. Nine years later, after a merger, the company was named Merchants Parcel Delivery. In 1919 the company name was changed to United Parcel Service. Since that time, UPS has become the largest package delivery company in the world. In 1999, UPS became a publicly traded company.
UPS is also the tenth largest private employer in the US with more than 430,000 employees. It is headquartered in Sandy Springs, Georgia. UPS uses mini-vans, box trucks and tractor-trailers for deliveries. All of the delivery vehicles are brown with the gold logo and it is these brown trucks that most people identify as UPS deliveries.
What It Takes to Prove a Case against UPS
Contrary to the advertisements, just because you were involved in an auto accident it does not mean that you are automatically entitled to money damages. You will need to prove negligence on the other driver and that the negligence caused your injuries. It will be necessary to provide proof that your medical bills were reasonable, related and necessary. To collect lost wages, you will need to show proof of the income you made before the accident and what you did not make because of the accident.
To collect non-economic damages such as pain and suffering, you will need to prove that you sustained a permanent injury within a reasonable degree of medical probability or a permanent and significant scar. To prove a permanent injury will require medical expert testimony.
Of course, there is no requirement that you must hire a Miami personal injury lawyer to pursue your claim following an accident with a UPS driver. But understand that UPS will not simply pay you what you think you deserve. That is why you should, at a minimum, consult with a Miami UPS car accident lawyer if you were seriously injured in a motor vehicle accident with UPS.
Miami Personal Injury Lawyers Representing Victims of UPS Negligence
At Wolfson & Leon, our Miami car accident attorneys are ready to help you if you were injured in by the negligence of a UPS employee or driver in:
UPS rear-end car accident
UPS left turn automobile accident
UPS pedestrian accident
UPS car accident with Uber or Lyft driver
UPS causing accident with bicycle
UPS injuring motorcycle rider in accident
UPS causing wrongful death
UPS side-swipe accident
If you want to speak with our Miami UPS accident attorneys then call (305) 285-1115 and we will be happy to provide you with a free and confidential consultation.
Our Miami personal injury lawyers offer full and complete personal injury legal representation for the good folks of Miami as well as Hialeah, Miami Beach, Kendall, Aventura, Miami Gardens, Coral Gables, Florida City, Homestead, Coconut Grove, South Miami and downtown Miami.