Miami Shores Accident Lawyer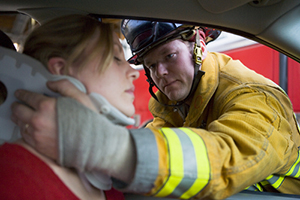 Maybe you, like many other people, live in Miami Shores and work elsewhere. It is primarily a residential community in northeast Miami-Dade County. But whether you live or work in Miami Shores, if you are seriously injured you will need to consult with a Miami Shores personal injury lawyer. At Wolfson & Leon our Miami Shores injury attorneys have helped injured clients since 1963 and they can help you and your loved ones as well. Just call us at (305) 285-1115 for your free consultation.
Being a South Florida resident, especially Miami, car accidents are well known risk that you take on each day you enter your vehicle and make the daily commute. Although most people are aware of car accident injuries, there are an incredible number of ways one can be seriously injured due to the negligence of another in Miami Shores. We provide legal counsel to injured victims in many ways that include:
Miami Shores Slip and Fall Accident Lawyer
Miami Shores Trip and Fall Accident Attorney
Uber Accident Lawyer in Miami Shores
Miami Shores Step and Fall Accident Attorney
Negligent Security Lawyer for Injuries in Miami Shores
Miami Shores Premise Liability Lawyer
Miami Shores Supermarket Accident Lawyer
Miami Shores Pharmacy Accident Attorney
Miami Shores Lyft Accident Lawyer
Miami Shores Apartment Injury Lawyer
Miami Shores Wrongful Death Accident Attorney
No matter how it happens, if you were seriously injured or lost a loved one in a fatality, you owe it to your family and yourself to seek out solid legal advice to make an informed decision as to whether another person or company is responsible. At Wolfson & Leon, our Miami personal injury lawyers always offer a free consultation at any time or place that is convenient for you.
After your consultation, you may decide that you do not want to pursue a legal remedy. It is also possible that the lawyer may tell you that there is little to no chance of success. On the other hand, you may have a viable path to make a financial recovery. No matter what, you will always know that you did your due diligence and were in the best position possible to make an informed decision.
Miami Shores Personal Injury Lawyer
When an injury is sustained in an accident and it is the fault of someone else or the improper maintenance of a property, you will want to seek help. Anyone can help, but what matters is the quality of help you would need. So what should you expect from a Miami Shores accident attorney after your accident? You should expect the lawyer to listen to you about how the accident happened and how you were affected. Hopefully, you are speaking to a lawyer with the experience necessary to know what to do. That is why is it prudent for you to make the proper decision before selecting a Miami personal injury attorney to speak with about your Miami Shores accident.
An experienced personal injury lawyer will investigate the potential avenues for recovery. Some cases are simple such as a rear end collision. Others can be more complex such as a slip and fall in a commercial building. On occasion, the attorney may need to consult with investigators and experts such as:
Slip and Fall Expert
Engineers
Chemists
Arborists
Mechanical Engineers
Accident Reconstruction Experts
Private Investigators
Construction Experts
ADA Experts
Paving Experts
Your lawyer and the personal injury firm you choose should have the financial standing to support the type of investigation necessary to determine if you have a good case following your Miami Shores' accident and injury.
Miami Personal Injury Lawyers Serving Miami Shore Injury Victims
At Wolfson & Leon, our Miami accident attorneys are here to help you. We are available to speak with you by phone, at a place of your choice or at our offices. We have bilingual staff and personal injury lawyers standing by to assist you. Call us today at (305) 285-1115 and let us get to work for you.