Miami Lakes Car Accident Lawyer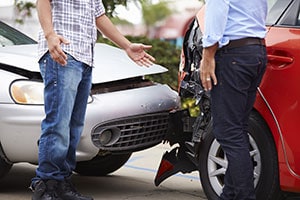 Car accidents happen daily in Dade County as it has settled in at atop the list for most car accidents per year in the country. This will then leave a South Florida driver not wondering if an accident will happen, but rather when one will happen. If you live or work in Miami Lakes and were injured in a car accident, then you should call the Miami Lakes car accident attorneys at Wolfson & Leon. Our Miami personal injury lawyers can answer your questions and discuss all potential options that might be available. We offer free consultations wherever and whenever it is most convenient for you. Just call us at (305) 285-1115 and allow us the opportunity to answer your questions after your Miami Lakes car accident.
Miami Lakes
The city of Miami Lakes is one of the youngest in Miami-Dade County. It was incorporated in 2000 and in the first 10 years of its existence the population rose almost 30%. There are more than 29,000 residents and 1100 businesses in Miami Lakes. Its population is 91% Hispanic. The ZIP Codes for Miami Lakes are 33014 and 33016. The high schools that serve Miami Lakes are Barbara Goleman High School and Hialeah-Miami Lakes High School.
Miami Lakes Car Accident Attorney
Any type of car accident can cause a significant disruption in not only your life but the lives of your loved ones and coworkers. Even if you are not injured, you will likely have to deal with property damages and insurance companies. If you are injured, your problems are considerably compounded. You may be forced into a situation of having to deal with not only your insurance company but the insurance company for the other driver as well as your health insurance provider. Then you might also have lost wages as a result of your injuries. When you lose wages, this has greater effects than just yourself especially if you are supporting a family. This could leave them with the need to have to fill the financial gap that your injury has caused. Finding compensation for those loss of earnings can be difficult and complicated. That is why you should find the best Miami Lakes car accident lawyer to help you through these difficult times.
At Wolfson & Leon, our Miami car accident attorneys began representing personal injury clients in 1963. Our bilingual lawyers know what to do and how to help you. Over the years, we have seen the types of car accidents where people were severely injured and provided legal representation including:
Miami Lakes Uber car accident lawyer
Miami Lakes Lyft car accident attorney
Left turn car accident lawyer in Miami Lakes
Lawyer for bicyclists injured in car accidents in Miami Lakes
Miami Lakes pedestrian car accident lawyer
Miami Lakes rear end collision attorney
Miami car accident lawyer for intersection car accidents in Miami Lakes
Miami car accident attorney for sideswipe car accidents in Miami Lakes
Miami personal injury lawyer for truck accidents in Miami Lakes
Miami Lakes motorcycle accident lawyer
Miami Lakes parking lot accident attorney
Your Miami car accident attorney should be able to identify the issues involved in your accident and assess your chances to make a recovery for your damages. In some cases, the accidents are relatively simple such as a rear end collision. In those cases, the question becomes whether there is recoverable insurance available to compensate you for your pain, suffering, rehabilitation expenses, medical bills and/or lost wages.
In other cases, an investigation and analysis might be required in complicated accidents such as intersection collisions. You should expect a Miami Lakes car accident lawyer to promptly analyze the issues of fault in a relatively short period of time. As a client, you have the right to expect prompt and professional service from your personal injury attorney. At Wolfson & Leon, we pride ourselves in providing our clients with prompt, aggressive and professional representation.
Miami Lakes Personal Injury Lawyer
If you have any questions following any type of accident, please call us at (305) 285-1115 for your free consultation. Our Miami personal injury attorneys are ready to help you following your Miami Lakes accident and injury.