Miami Fresco y Mas Accident Lawyer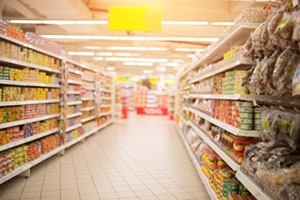 At Wolfson & Leon our bilingual personal injury lawyers regularly represent victims of grocery store negligence in their personal injury claims and lawsuits. In fact, our Miami personal injury attorneys have been helping injured clients since 1963 and they are standing by ready to help you too. Just call us at (305) 285-1115 and let us get to work for you.
If you were hurt at any of the Fresco y Mas supermarkets in Miami, then you are advised to contact a Fresco y Mas accident attorney as soon as you can. You cannot count on any supermarket to step up and pay your bills. You will need to prove your claim before you can ever hope to obtain a fair and complete settlement. That is why you will need to find the best supermarket accident lawyer in Miami.
Miami Fresco y Mas Grocery Stores
Southeastern Grocers is the parent company of Winn Dixie. In 2016, they tested the concept of "Fresco y Mas" at a single location in Hialeah. The idea was to carve out a portion of the Hispanic grocery market in South Florida. A side benefit was the ability to take failing or declining Winn Dixie stores and convert those stores into Fresco y Mas locations.
This move enables Southeastern Grocers and Winn Dixie to directly compete with Publix Sabor as well as Sedanos, Bravo, Presidente and other Hispanic supermarkets. Apparently, the concept tested well and led to the opening of a total of 18 Fresco y Mas stores in South Florida including the following locations:
Fresco y Mas 541 W. 49 Street, Hialeah
Fresco y Mas 948 SW 67 Avenue, Miami
Fresco y Mas 5850 NW 183 Street, Miami Gardens
Fresco y Mas 14555 SW 42d Street, Miami
Fresco y Mas 15050 SW 72d Street, Miami
Fresco y Mas 8855 Coral Way, Miami
Fresco y Mas 7480 SWW 117 Avenue Miami
Fresco y Mas 9565 West Flagler Street Miami
Fresco y Mas 3401 NW 18th Avenue Miami
Fresco y Mas 3701 NW 7th Street Miami
Fresco y Mas 14655 SW 104th Street Miami
Fresco y Mas 6500 W. 4th Avenue Hialeah
Fresco y Mas 1630 W. 49th Street Hialeah
Fresco y Mas 1201 E. 10th Avenue Hialeah
Fresco y Mas 6775 Taft Street Hollywood
Fresco y Mas 2675 S. Military Trail West Palm Beach
If you were injured in any of these stores, then we strongly urge you to give us a call at (305) 285-1115 so that we can provide you with the information that you need after any type of grocery store accident in Miami. The types of accidents that can occur at a Fresco y Mas include:
Slip and fall accident at Fresco y Mas
Fresco y Mas Negligent Security Injury
Fresco y Mas trip and fall accident
Parking lot injury at Fresco y Mas
Car accident caused by Fresco y Mas truck
Fresco y Mas step and fall accident
Miami Personal Injury Attorneys Serving Those Injured at Fresco y Mas
Trips to your local Fresco y Mas should expect you to purchase the several groceries needs you desire. It shouldn't be the place that causes you to be the unfortunate injury victim of an accident. If you were injured at a Fresco y Mas supermarket location, you should at least speak with a Miami personal injury attorney so that you can understand your legal rights and what Fresco y Mas may be responsible for in terms of your damages.
Only after you have the necessary information will you be in a position to make an informed decision as to whether you want to pursue a claim against Fresco y Mas. Call our Miami accident lawyers at (305) 285-1115 and get the answers you need.
Our personal injury legal team humbly serves the good people of South Florida including the communities and neighborhoods of Hialeah, Aventura, Pembroke Pines, West Palm Beach, Hollywood, Miami Lakes, South Miami, Miami Beach, Hialeah Gardens, Miami Lakes, Miami Gardens, Fontainebleau, Tamiami, Kendall and Homestead.