Miami Commercial Vehicle Accidents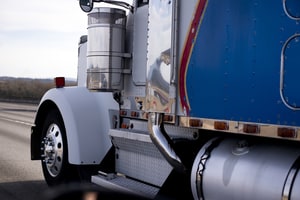 Unfortunately, innocent people get hurt by commercial vehicles in Miami. These accidents can have severe or fatal results due to the size of the vehicles involved. These cases are not handled like ordinary automobile accident cases. That is why it is imperative to work with the right team that has the necessary experience to complete the due diligence needed to provide the best representation. If you or a loved one was injured by a commercial vehicle, then we would urge you to call the commercial vehicle accident attorneys at Wolfson & Leon. Our Miami personal injury lawyers can help you put the pieces of your life back together again. We are available to speak to you. Just call us for your free consult at (305) 285-1115.
Commercial Vehicle Accident Investigation
The investigation of any commercial vehicle accident must be done as quickly as possible. As time passes, evidence can get lost or even destroyed. It is for that reason that the best Miami truck accident lawyers will often send preservation letters to the truck driver, owner and any corporation that may have an ownership interest in the commercial vehicle.
The preservation letter essentially requests or demands that certain evidence be preserved. If the recipient of the preservation letter fails to preserve evidence that was requested, then there could be legal ramifications in terms of sanctions and inferences. The preservation letter also demands that evidence not be destroyed altered or lost.
Some of the items requested in a typical preservation letter include:
Tachograph
trip recorders or monitors
any recording or tracking device for the truck involved
any letters documents memoranda, electronic messages, texts, or emails concerning the accident in question
any documents, logs, notes, memoranda or reports concerning any complaints about the driver in question
the drivers annual review for driver history
drug testing records for the driver on the day of the accident and the one year preceding
the entire history of the driver's alcohol and drug testing results
maintenance records including any repair records for breaks or replacement tires
any downloadable computer data from any type of computer system on the truck in question
the truck itself
any and all logbooks
Your Miami truck accident lawyer will likely spend a considerable amount of time inspecting the evidence that is collected in the course of the case. In these types of cases, it is sometimes not what you see but what you don't see. It could be a missing page from a logbook or a missing record in a stack of paper. Once the missing piece of evidence is discovered, it provides a thread for the attorney to pull on and pursue.
As with most things in politics and in life, the cover-up is often worse than the crime itself. Many owners and operators of trucks involved in serious and tragic accidents have expose themselves to tremendous liability due to attempts to cover up or distort evidence. It is your attorney's job to discover and ultimately overcome any attempts to destroy or alter evidence.
Miami Commercial Vehicle Accident Attorneys Helping South Floridians
At Wolfson & Leon, our Miami commercial vehicle accident attorneys have represented and advocated for commercial vehicle accident victims since 1963. We are ready to help you. Our managing trial attorney, Jonah Wolfson, is a bilingual commercial vehicle accident attorney in Miami. Call us anytime for your free consultation at (305) 285-1115.
Our Miami commercial truck accident lawyers offer their services to the people of Miami and any individual hurt injured in any type of truck accident or crash in Hialeah, Miami-Dade County, Medley, Broward County, Homestead, Miami International Airport, Palm Beach County, Miami Gardens, West Palm Beach, Wellington, Port Everglades, Florida City, Davie, Port of Miami, Aventura, Port of Palm Beach, Fort Lauderdale, Jacksonville, Vero Beach, Orlando and Tampa.
CALL NOW TO SPEAK TO A LEGAL PROFESSIONAL (305) 285-1115 or click here to submit your personal injury questions.