Miami Car Crash Lawyer for Kendall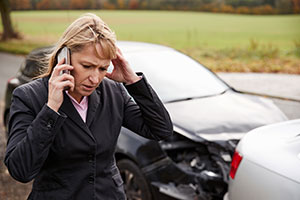 You are sitting at a red light, patiently waiting for it to change. As it flashes green, you start to move through the intersection when, out of nowhere, a car running a red-light smashed into the side of your car at a high speed. The force of the accident may cause you to lose control and hit another car, a sign, or a tree.
If you or someone you love has been seriously injured in a car wreck, you may need legal representation to recover compensation to pay for your medical bills. Injuries often restrict people from working, which can cause an extreme financial strain on victims and their families. If you have been injured in a car accident that was not your fault, but you are unsure what the next steps are, call Wolfson & Leon. For a confidential review of your case, call (305) 285-1115 today.
Kendall Car Crash Law Firm
Kendall is an upscale community, located in Miami-Dade County. Families are attracted to the city as it is filled with neighborhoods, parks, and schools. Beyond its many homes, the city has plenty of restaurants, retail stores, and specialty shops. If you are looking for activities, there is much to do in Kendall. Arcades, ice skating, and golf are popular ways to relax and pass the time in Kendall. It is also home to the Dadeland Mall, with anchor stores like Nordstrom and Macy's, surrounded by boutique stores like Urban Outfitters and Victoria's Secret.
Kendall has a population of 56,273 residents. It is racially mixed with 66.9% of its population being Hispanic, 24.9% white, and 3.82% are Asian American. The median household income is $76,184 and the median property value is $349,800. The median household income is $69,277, with median property values at $377,400. The average commuting time is 31.2 minutes.
Kendall Car Accident Attorney
Our Miami car crash attorneys represent injured victims in many ways including;
Miami lawyer for injuries resulting from a car accident
Wrongful death car crash accident lawyer in Kendall
Kendall parking lot accident injury attorney
Victim injured in a wrong-way car accident in Miami
Head-on collision car crash injury attorney in Kendall
Attorney for hit and run car accident injury in Kendall
Defective brakes causing an automobile accident with injuries in Miami
Attorney for pedestrian injured in crosswalk car crash in Kendall
Parking lot car accident injury lawyer in Kendall
Miami lawyer for car crash accident injury resulting from running a stop sign
Bicycle rider hit by a speeding car causing a serious injury attorney in Kendall
Distracted driver car accident injury Kendall lawyer
Failure to yield automobile crash injury attorney in Miami
Sidewalk car crash pedestrian injury Kendall lawyer
Large construction truck injury accident attorney in Kendall
Attorney for rear-end car crash injury in Kendall
Kendall attorney for automobile crash injury resulting from impaired driver
Attorney for large truck crash causing injury in Kendall
Miami lawyer for bicyclist injured in automobile crash
Kendall car defect causing a car crash injury lawyer
Miami failure to stop at a red-light car crash injury attorney
Intoxicated driver car accident lawyer in Kendall
Broken taillight causing an injury crash Miami attorney
Kendall Automobile Crash Injury Law Firm
Many of us drive our families around in our cars every day. We want to keep our families safe, so getting into a car accident is scary. If your or someone you love has been injured as the result of a car accident that was not your fault, you may not know what to do next. Perhaps you have high medical bills or need continuing care, but don't have the money to pay for this. If you are struggling with medical expenses, call the Kendall automobile accident lawyers at Wolfson & Leon for help.
With offices located in Miami, Fort Lauderdale, West Palm Beach and Fort Myers, Wolfson & Leon represents clients throughout Miami and its surrounding communities. If you were hurt in a car accident, you should speak with a personal injury attorney at Wolfson & Leon. Call (305) 285-1115 today for your free and confidential consultation.