Miami Car Crash Lawyer for Doral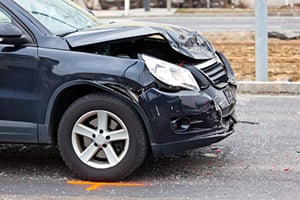 With so many cars on the roadways today, there is a high prevalence of car accidents. A car crash can happen just about anywhere. You may hit while you are sitting at a light, crossing an intersection, or pulling out from a parking lot.
Victims who are injured in car accidents may have high medical bills. Serious injuries can require weeks or months of physical rehabilitation and continuing care. To add to the stress of recovering from an accident, victims often are unable to provide for themselves or their families financially as they can't work. If you have been injured in a car accident, you have rights. You should speak with a Miami car accident lawyer to find out what options are available for you and how you can receive compensation to pay for your medical bills or lost wages. Call Wolfson & Leon at (305) 285-1115 for a free evaluation of your case.
Doral Car Crash Attorney
Doral coined its clever name by combining the first names of the city's founders, Doris and Alfred Kaskel. In 1962, the Kaskel's completed construction of the Doral Country Club, which featured an upscale golf course and hotel. The Doral Open Invitational was held at the country club the following year. It was the first major PGA tournament in Florida.
After a Miami-Dade building ban was lifted in 1986, Doral experienced extremely high growth. However, much of the infrastructure needed to accommodate this growth, such as schools and stores, did not exist. Residents were frustrated that the amount of taxes that they paid were not equivalent to the quality of services they were receiving, so they started a push to incorporate. After almost 20 years, the city was incorporated in 2003.
Doral has a population of 56,273 residents. It is racially mixed with 83.3% of its population being Hispanic, 11.5% white, and 3.37% are Asian American. The median household income is $76,184 and the median property value is $349,800. Over 96% of the residents living in Doral are of Hispanic origin and it has the largest Cuban population in the county. Over 105,000 residents in Doral are employed, with an average commute time of 23.4 minutes. The median household income is $31,102, with median property values at $174,300. There are 27,490 employed residents in Doral and the average commuting time is 25.4 minutes.
Doral Car Accident Attorney
Our Miami car crash attorneys represent injured victims in many ways including;
Doral automobile accident injury lawyer
Head-on collision car crash injury attorney in Doral
Miami lawyer for hit and run accident injury
Attorney for pedestrian injured in crosswalk car crash in Miami
Parking lot car accident injury lawyer in Doral
Miami lawyer for car crash accident injury resulting from running a stop sign
Lawyer for injury resulting from distracted driver in Doral
Miami failure to yield automobile crash injury lawyer
Texting and driving car accident crash injury attorney in Doral
Sidewalk car crash pedestrian injury Doral lawyer
Doral wrong-way driver automobile accident lawyer
Miami lawyer for construction truck injury accident
Attorney for rear-end car crash injury in Doral
Automobile crash lawyer for injury resulting from impaired driver in Doral
Attorney for large truck crash causing injury in Doral
Miami lawyer for bicyclist injured in automobile crash
Doral car defect leading to a car accident injury lawyer
Miami failure to stop at a red light car crash injury attorney
Inexperienced driver automobile crash lawyer in Doral
Broken taillight causing an injury crash Miami attorney
Doral Automobile Crash Injury Law Firm
Perhaps you've been injured in a car accident and don't know what to do next. You may have high medical bills or be unable to work, or both. Speak with a Doral car crash lawyer to find out what options are available to you.
With offices located in Miami, Fort Lauderdale, West Palm Beach and Fort Myers, Wolfson & Leon represents clients throughout southern Florida. If you have been injured in a car accident that was not your fault, you should speak with a Doral car accident lawyer today. For your non-cost, confidential consultation, call (305) 285-1115.