Miami Car Crash Law Firm for Bolivians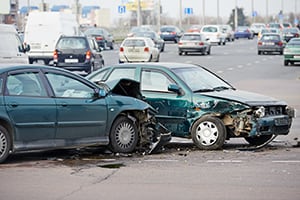 With over 2.8 million people living in Miami and its surrounding cities, as well as another 16.5 million tourists visiting every year, Miami-Dade County can be a dangerous place to drive. In 2018, there were 432,909 tickets given in the county for moving violations. Drivers who speed, tailgate, fail to stop at red lights, or change lanes erratically place everyone in danger on the road.
While people who are seriously hurt are usually taken directly to the emergency room, those who have minor injuries may skip seeing a doctor altogether. That is not a good idea. Even if you feel ok after a crash, the impact of an accident pushes your body to move in ways it typically wouldn't. While you may feel fine now, you may start experiencing neck or back pain within a day. The headache that doesn't seem to go away may be the result of your head hitting another object when you were hit. This could be the sign of a concussion. Even something as little as a cut can be serious if it becomes infected or is deeper than what you think.
Whether your injuries are minor or serious, it is a good idea to speak with an attorney to understand your rights when you are in a car accident. Too often, accident victims try to settle with an insurance company only to find that they weren't given enough compensation to pay for their medical bills. Or perhaps your recovery time is longer than you thought. You aren't able to return back to work as quickly as you thought and now you don't have enough money to pay for your household bills.
A personal injury attorney will consider these factors when evaluating your case. They work to negotiate a settlement to give you enough money to pay for medical treatment, future care and rehabilitation, and replace lost wages during your recovery time. The Miami car accident lawyers at Wolfson & Leon work to get their clients the settlement that they deserve. If you were hurt in a car accident, reach out to our bilingual personal injury lawyers today for a free, no-obligation review of your case. Call 305-285-1115 today.
Automobile Accident Lawyer in Miami Helping People From Bolivia
Tucked between Brazil and Peru in South America, Bolivia is known for its snow-capped mountain ranges and surreal salt flats. Once inhabited by the Incas, Bolivia currently has a variety of ethnicities living within the country including Amerindians, Europeans, and Mestizos. Bolivia is also home to two groups of indigenous people; the Andeans and Quechuas.
While Bolivia has gone through periods of political and economic unrest, it retains much of its traditional cultural ties. Influenced by the practices of the Aymara, the Quechua, and other surrounding Latin American countries, the country is known for its folk music, unique architecture, and sculptures.
Car Crash Attorney in Miami
Wolfson & Leon represents injured victims of car accidents. We help our clients receive the money they need to recover from their injuries and get back to living their lives. We serve accident victims in many ways including;
Lawyer for Bolivian family injured in a car crash in Miami
Car crash attorney for Miami victim injured by a speeding car
Bolivian pedestrian hit by a car while crossing a Miami intersection
Attorney for accident injury caused by distracted driver in Miami
Failure to follow road signs car crash lawyer in Miami
Bolivian resident injured in a Miami wrong-way car crash
Lawyer for victim hurt by an intoxicated driver in Miami
Negligent driver car crash injury attorney in Miami
Bolivian seriously injured in a car crash at a Miami intersection
Miami lawyer for injury victim in an SUV crash
Drowsy driver rear-end car accident injury lawyer in Miami
Attorney for Bolivian family injured when rear-ended by a truck in Miami
Wolfson & Leons helps people who were hurt in car accidents. We will negotiate with insurance companies on your behalf to get the maximum settlement that you are entitled to. If settlement is not an option, we defend the rights of our clients in court.
From our offices located in Miami, Fort Lauderdale, West Palm Beach, and Fort Myers, we serve people who were hurt in car crashes throughout South Florida. Our bilingual attorneys are always available to answer your questions and guide you through the process. If you've been injured and want to know what to do next, contact Wolfson & Leon. Your first consultation is free and you only pay a fee when we settle your claim. Don't wait – call 305-285-1115 today.