Miami Car Crash Attorney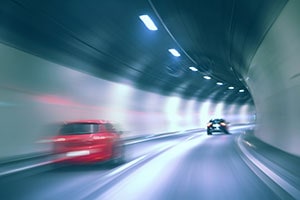 If you or a loved one were devastatingly injured in a car crash in Miami, we know that you have lots of questions to ask. That's why we offer free consultations for folks in your situation. At this moment you need to get advice from a Miami car crash injury lawyer. That is crucial to do before undertaking any other action toward damages recovery due to your accident.
We are available for consultations at (305) 285-1115. Our Miami car crash attorneys at Wolfson & Leon speak both English and Spanish, but most important of all; we will explain your options in easy to understand terms. Whether you have chances to recover financially or not, we will let you know for free of charge. You can hire us only if we see a clear road to damages recovery. We won't ask for fees unless we win for you.
Car Crashes in Miami
If you drive on Miami roads often, by now, you will know that crashes are very common. Miami-Dade County has one of the highest cars crashes rates in the US. There are at least 50,000 crashes every year. That's at least 135 crashes daily. Having in mind that one-third of them involve personal injuries, it comes as no surprise that Miami auto accident lawyers are busy. We serve our clients as:
Miami Uber driver car crash lawyer
Miami bridges car crash lawyer
Personal injury lawyer for Miami car crash involving Uber or Lyft driver
Head-on crash injury lawyer in Miami
Left turn car crash lawyer in Miami
Miami rear-end car crash lawyer
Miami rear-end car crash with motorcyclist injury lawyer
Miami road rage car crash lawyer
Rollover car crash lawyer in Miami
Miami wrongful death claims due to car crash lawyer
Car-pedestrian injury crash lawyer in Miami
Miami T-bone car crash lawyer
Drunk driving car crash injury lawyer in Miami
Miami Lyft driver car crash lawyer
Sideswipe and merging car crash lawyer in Miami
According to the statistics, there is an increased chance for a crash on I-95. It is one of the deadliest roads in the United States. The Dolphin Expressway and the NW 17th Avenue also host many crashes, making for the top three deadliest roads in Miami.
Miami Car Crash Attorney
You may be wondering how a Miami car crash lawyer can help you now. Should you call one or not? The answer is that you should call a lawyer. It is true that the law allows you to represent yourself, but do you have the knowledge and the experience to do so? Keep in mind that insurance adjusters have both the training and the experience in handling do-it-yourselfers. That's why they usually end up with a compensation smaller than what they could eventually get.
The key thing to remember is that our consultations are free. We will speak with you on the phone or in person at no charge. We will take the time to explain your legal rights and potential options without any charge and with no obligation to hire us. We look at each new call as an opportunity to show each client what we can do for them. Client service is an overriding goal for our entire Miami car crash injury law firm.
If you aren't sure what to do, call us at (305) 285-1115. The consultations are free. Talk to us, get a first impression and see what you can expect. You can tell us about your case, and we'll present you with your options to the best of our knowledge. The consultations do not bring an obligation to hire us. They are aimed to get you familiar with what comes next and arm you with the knowledge about what you should do.
In case you want us to represent you, keep in mind that we don't ask for fees until we get you recovered financially. We serve the city of Miami and the whole Miami-Dade area, including Kendall, Doral, Hialeah, Hialeah Gardens, Miami Lakes, Homestead, Miami Gardens, and others.