Miami Car Accident Lawyer for Venezuelans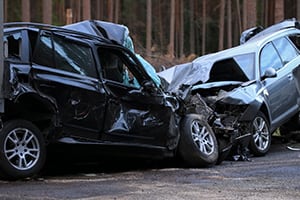 Doral is an upscale city located in Miami-Dade County with the largest population of Venezuelan residents in the Miami area. The city is an up-and-coming community with plenty of restaurants, coffee shops, and stores. Known for its high quality schools, quiet residential neighborhoods, and outdoor parks, Doral has seen tremendous growth in recent years.
But as people continue to move to the city, traffic jams and car accidents are becoming everyday occurrences. Intersections along NW 87th and NW 36th streets have had high incidents of impatient drivers running red lights. Whether rushing to work or hurrying to drop kids off at the local school, drivers who blow through red lights put everyone on the road at risk. The high speed can cause horrific injuries if speeding drivers hit oncoming traffic or pedestrians attempting to cross the road. Head trauma, shattered bones, and internal organ damage can result in life-altering injuries or even death.
If a member of your family has been the victim of a serious car accident, you should seek the advice of a Miami car accident lawyer. Our bilingual personal injury attorneys will review the merits of your case and can tell you what legal options your family may have if someone has been injured. Wolfson & Leon works with Venezuelan residents who have been hurt in car accidents. If you have been injured and don't know where to turn, call Wolfson & Leon at 305-285-1115 for your free case consultation.
Car Crash Attorney for the Venezuelan Community
Located at the top of South America, Venezuela is known for its widely mixed terrain. This beautiful country features tropical jungles, dusty and humid plains, lush riverfront communities, and the Andes Mountain range. It is home to Angel's Falls, the tallest waterfall in the world, with its size dwarfing the famed Niagara Falls by almost 12 times.
Rich in history, Venezuela was once inhabited by Timito-Cuica, Mariche, and the Caquietio tribes before the Spanish colonized the territory in the 16 th century. Given the resemblance to the Italian city, the country was named Venezuela, or Little Venice, by Alonso de Ojeda. The country and its neighboring islands, Cubagua and Margarita, were known for its rich resources, including gold and pearls. While Spain occupied the land, there was much strife in the country as the indigenous people were used to mine the precious resources. Resistance to Spain continued until 1830 when Venezuela ultimately won its independence.
Miami Automobile Accident Law Firm
We serve victims who have been injured in car accidents in Miami and its surrounding communities. Our bilingual attorneys help accident victims to receive compensation to pay for their costly medical procedures and continuing care. We help accident victims who have been injured in many ways including;
Lawyer representing Venezuelan car accident victim in Miami
Hidden driveway crash causing injury to a Venezuelan bicyclist in Doral
Attorney for Venezuelan resident hurt by a speeding car
Miami lawyer for family from Venezuela injured by a distracted driver
Venezuelan victim injured in wrong-way crash on a Miami highway
Venezuelan family hurt by a reckless driver failing to yield
Mini-van crash injury due to running a red light at a Doral intersection
Lawyer for Venezuelan resident hit by car when crossing the street in Florida
Accident victim injured in an SUV car crash in Miami
High-speed automobile accident injury in Doral
Venezuelan resident hurt in rear-end car crash
Miami Car Accident Injury Law Firm for Venezuelans
For over 55 years, our bilingual Miami car accident lawyers have helped victims who were hurt to receive compensation for their injuries. We defend your rights when you've been injured in a car accident that wasn't your fault.
Wolfson & Leon serves clients throughout South Florida from their offices in Miami, Fort Lauderdale, West Palm Beach and Fort Myers. If you were hurt and don't know what to do next, contact us for a free consultation. Call the bilingual personal injury lawyers at Wolfson & Leon today at 305-285-1115.