Miami Car Accident Injury Lawyer for Homestead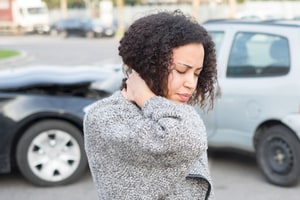 Although car accidents can happen at the blink of an eye, many of us are unprepared for the impact that they can have on our lives. Healing from minor injuries, such as scrapes, cuts, burns, and bruises may take a few days to recover from. In some cases, injuries aren't always obvious immediately after the accident. We may feel fine only to be in pain a few hours or days later. Serious injuries can take weeks, even months, to recover from.
Not only are car accidents disruptive to our lives, they can cost us a pretty penny in emergency room visits and lost income if we aren't able to work. If you've been injured in a car accident that was not your fault, you may be able to recover compensation to pay for doctor visits, emergency care, medication, and wages that you may have lost if you were unable to work. If you have been the victim of a car accident and aren't sure what to do next, contact the Homestead car accident attorneys at Wolfson & Leon. Your initial consultation is free and we never charge a fee unless your case is settled. Call Wolfson & Leon (305) 285-1115 today.
What to Do After a Miami Car Accident
What you do after a car accident can impact to amount of compensation you receive if you've been injured. After an accident, be sure to do the following:
Police report – call the police and be sure to get a copy of their report
Contact information – write down the contact information for the driver, as well as any other people who witnessed the accident
Document the accident – as soon as possible, document the accident. Write down your side of the story and, if possible, use your smart phone to take pictures.
Medical attention – if your injuries are serious, you should seek medical attention immediately. Many times, we may feel ok after an accident. If you've hit your head or injured your neck or back, it may not be obvious for a few hours or a few days after the accident. Even if you are feeling ok, be sure to get checked out by a doctor as soon as possible.
Homestead Car Crash Lawyer
Recently celebrating its 100-year anniversary, the city of Homestead was incorporated in 1913. Located at the southern end of Miami-Dade County, Homestead is the second oldest city in the region. With a population of 67,354 people, the city is racially mixed as 63.2% of the population are Hispanic, 20.9% are African American, and 13.4% are white. Median household income is $43,150, which is less than the national average of $60,366. The poverty rate in Homestead is 27.1%, which is higher than the 13.4% average for the country. The median property value in Homestead is $166,700. With a home ownership rate of only 39.2%, a large percentage of the population in Homestead rents their primary residence.
The personal injury lawyers at Wolfson & Leon represent victims and their families who have been injured in motor vehicle accidents including:
Homestead car accident injury lawyer
Automobile accident injury caused by a speeding driver in Homestead
Miami lawyer for motorcycle accident injury lawyer
Left-hand turn intersection injury crash in Homestead
Homestead distracted driver automobile accident attorney
Attorney for Miami bicycle accident injury
Pedestrian car accident injury attorney in Homestead
Head-on collision injury attorney in Homestead
Miami wrong-way accident injury lawyer
Lawyer for hit and run car accident injury in Homestead
Homestead speeding motorist car crash accident injury
Texting car accident injury lawyer in Homestead
Miami lawyer for rear-end automobile accident injury
Parking lot car accident injury lawyer in Homestead
Miami lawyer for car crash accident injury resulting from running a stop sign
Attorney for bus crash injury in Homestead
Failure to stop at a Homestead red light car accident lawyer
Driver under the influence car accident lawyer in Homestead
Homestead Car Crash Injury Lawyer
For over 55 years, the Homestead car crash lawyers at Wolfson & Leon have defended clients who were hurt in an accident. We represent your rights when working with insurance companies and their attorneys to settle your case. If you were injured in a car accident that was not your fault, you may be wondering what the next step is. Or you may have questions about filing a claim. Know what your rights are by contacting Wolfson & Leon. There is no charge for the initial consultation. Call us today at (305) 285-1115.