Miami Car Accident Attorney for Jamaicans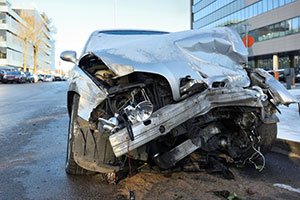 Miami is one of the most popular tourist destinations in the world. Whether it is the colorful art-deco inspired buildings of South Beach, trendy boutiques in Coconut Grove, or the legendary shores along Miami Beach, millions of visitors flock to the area every year.
In 2018, Miami and its surrounding cities saw a record 23 million tourists. While tourism is a welcome sight in Miami, the large influx of visitors can wreak havoc on city streets and highways. Statistically, Miami-Dade has the highest number of traffic accidents than any other county in Florida with 64,627 traffic accidents recorded in 2018. When compared to the 402,592 total car accidents that occurred throughout the state, 16% of the crashes happened in Miami-Dade County.
If you aren't from the area, getting hurt in a car accident can bring additional stress. If you are unfamiliar with the accident laws in the state, this can put you at a disadvantage if you've been injured. To protect your rights, you should speak with a Miami car accident lawyer. They can review the specifics of your accident and advise you of legal options that may be available. Getting the right information is essential, especially if you or someone you love was seriously hurt and requires extensive medical treatment. Whether you live in Miami or are just visiting, the Miami car accident lawyers at Wolfson & Leon help you to get the monetary damages you need to recover from your injuries. If you need help and don't know what to do next, call Wolfson & Leon today at 305-285-1115.
Jamaicans Injured in a Miami Car Accident
Over 300,000 people of Jamaican-descent live in South Florida, making it the second most populated area in the country after New York. With 500 Jamaican restaurants scattered and an abundance of Jamaican cooking classes, it's easy to see the Jamaican influence throughout South Florida. You can experience the laid-back Caribbean lifestyle of Jamaica through the many reggae concerts and festivals. Since Jamaica is so close to Florida, flying over for a weekend shopping trip to the Dadeland Mall, Aventura Mall, and the Sawgrass Mills Mall are popular excursions for people living in Jamaica.
Automobile Accident Law Firm for Jamaicans
If you were hurt in a car crash, you should speak with a personal injury lawyer at Wolfson & Leon. We represent Jamaicans who were injured in car accidents in Miami and throughout South Florida. We have bilingual attorneys on staff that help injured victims in a variety of ways including;
Miami lawyer for Jamaican hurt in a car accident
T-bone car crash injury lawyer in Miami
Attorney for victim hurt by an impaired driver in Miami
Car crash injury due to failure to yield when entering the highway in Miami
Jamaican hurt by a car running a red light in Miami
Miami bicyclist hit by a car crossing into the bike lane
Lawyer for Jamaican injured while crossing the street in Miami
Distracted driver car crash injury accident on a Miami street
Attorney for victim hurt in a highway automobile accident
Jamaican accident victim injured in a head-on collision on a Miami street
Miami lawyer for accident injury caused by running a red light
Car accident attorney for victim hurt in a rear-end collision
Jamaican tourist injured in a Miami car crash
Car Crash Help for Jamaicans
Since 1963, the personal injury attorneys at Wolfson & Leon have defended clients who were hurt in car accidents. Our car crash attorneys in Miami help victims to recover damages to pay for hospital bills, doctor visits, and lost wages. We work directly with insurance companies so that you don't have to.
With offices in Miami, Fort Lauderdale, West Palm Beach, and Fort Myers, we represent both residents of and tourists visiting South Florida. We offer a free consultation and you never pay a fee unless we settle your case. If you or someone you love was hurt in a car accident, our bilingual attorneys are available to review your case, answer your questions, and explain the process of filing a suit if that is an option for you. If you need help, call Wolfson & Leon today at 305-285-1115.