Miami Beach Airbnb Accident Lawyer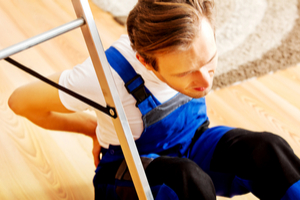 If you were hurt at an Airbnb rental on Miami Beach, then you should consult with the best Miami Beach Airbnb injury attorney that you can find. Just because you got a great deal on a Miami Beach Airbnb rental, that doesn't mean you should suffer in silence.
Especially when there is a responsible party for your injuries that should and must be held accountable. That is where the Miami Beach Airbnb accident lawyers at Wolfson & Leon can help.
At Wolfson & Leon, our Miami Beach Airbnb injury attorneys are here for you. It is possible to make a financial recovery for your injuries at a Miami Beach Airbnb, but it is a complicated process involving negligence laws and competing insurance policies. But it is not a lost cause. Call our Miami Beach Airbnb injury attorneys for a free consultation at (305) 285-1115 and we can help you get the justice that you deserve.
Airbnb in Miami Beach
Miami Beach has been ground zero in the war against Airbnb. The mayor in particular has been very vocal in his opposition against Airbnb in Miami Beach. But there are other opponents as well – the hotel and resort industry which views Airbnb as a threat.
While Airbnb is popular in Brickell, Wynwood, Coral Gables, Coconut Grove, Doral and downtown Miami, Miami Beach is the most popular location for Airbnb rentals in South Florida. In fact, it is estimated that half of the Airbnb rentals in Miami-Dade County take place in Miami Beach.
Miami Beach has imposed a $20,000 fine for a first offense for illegal short-term rentals. The city also will fine the violators the same amount for every subsequent violation. In the eight months from March-November 2016 the City of Miami Beach Code Compliance Department has issued 145 fines for a total of $4 million. Interestingly, only $65,000 of those fines have been paid. The remainder are on appeal.
It is obvious that this fight between Miami Beach and Airbnb will continue. There is simply too much money at stake. As an example, in May 2017 Airbnb collected $522,000 in taxes on behalf of 6800 hosts for Miami-Dade County. That was only one month and did not include Miami Beach. Those tax figures translate into $12 million in Airbnb rentals for the month of May in 2017. It is reasonable to assume that the Airbnb rentals on Miami Beach would equal or exceed the $12 million monthly rentals in Miami-Dade County.
Miami Beach Airbnb Injuries and Accidents
The home sharing industry is not only a local phenomenon, but a global one. Airbnb has some competitors as well such as Oasis, HomeAway and HomeEscape. But without doubt, Airbnb is the undisputed king of the home sharing industry.
But what happens if someone gets hurt at a Miami Beach Airbnb rental? What kind of injuries can occur? The types of accidents and injuries that can occur at a Miami Beach Airbnb rental can include:
Slip and fall accidents on slippery tiles
Trip and fall at a Miami Beach Airbnb property
Uneven tiles or pavers
Broken shower fixtures
Failure of handicap assistance features
Electrical burns from improperly maintained wires
Poor lighting causing falls resulting in serious injury
Plumbing leaks and poorly maintained fixtures causing leaking water
Falling fixtures, cabinets or roofs striking guests
Unsecured balconies rails causing serious injuries or death
Slippery or broken stairs or steps resulting in traumatic injuries
If you were injured at a Miami Beach Airbnb rental, the Airbnb personal injury lawyers at Wolfson & Leon are standing by to help you. You can help yourself by calling (305) 285-1115 to find out about your rights after your Miami Beach Airbnb accident and injury.
Miami Beach Personal Injury Lawyer for Airbnb Injuries and Accidents
The Miami personal injury attorneys at Wolfson & Leon have represented personal injury clients since 1963. They are here for you and your loved ones following an injury of any kind at a Miami Beach Airbnb rental property.
Our Miami Airbnb Injury Lawyers proudly serve the Airbnb communities of South Florida including South Beach, Miami Beach, downtown Miami, Surfside, Bal Harbour, Upper East Side, Wilton Manors, Key West, Wynwood, Aventura, Key Largo, Hollywood, Design District, Weston, Doral, North Beach, Key Biscayne, Islamorada, Tavernier, Coconut Grove, Coral Gables and Fort Lauderale.