Miami Automobile Accident Law Firm for Colombians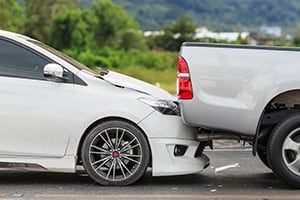 Known for its warm weather and tropical beauty, Miami draws millions of tourists to its beaches and streets each year. Its sunny skies and pleasant atmosphere encourage many to spend time outside. Whether strolling to the beach, local shopping, or to take in the local culture, you will always see people walking around the city.
Large numbers of cars on Miami roads can put pedestrians at risk. Drivers who are speeding to get to work on time or pick up their kids from school may blow through red lights or stop signs, hitting pedestrians trying to cross the street or waiting on corners. Cars pulling in and out of shopping centers, parking lots, or hidden driveways may hit pedestrians walking on the sidewalk or the streets.
If you were injured by a car while walking on a sidewalk or crossing the street, you should speak with a Miami automobile accident lawyer as soon as possible. Pedestrians can suffer serious injuries that can take weeks, even months, to recover from. If you or a family member tries to settle a claim directly with the insurance company, you may get less than you should. A personal injury attorney knows what damages you may be entitled to and is skilled in negotiating on their client's behalf. If you were hit by a car and don't know what you should do next, contact our bilingual personal injury attorneys for your no-obligation, free case evaluation. Don't wait - call 305-285-1115 today.
Automobile Accident Lawyer for People from Colombia Injured in Miami
With a population of over 49 million people, Colombia has a diverse climate with warm, tropical days and cool nights. Colombia's earliest inhabitants have been traced back to 12,000 BCE and include tribes as the Muisca, Quimbaya, and the Incas. Throughout its history, Colombia has become a melting pot of ethnicities from countries including Europe, Asia, Africa, and the Caribbean Islands.
Once known for its drug lords and political unrest, Colombia has made great strides in re-energizing its country through its culture and traditions. Hang out with the locals to learn how to salsa or enjoy a cup of coffee from the many mobile coffee stations. Just drink it the way Colombians do – café tinto!
Automobile Accident Attorney in Miami
Pedestrians who were hit by cars can be seriously hurt. Head trauma, broken bones, internal organ damage, and road burns are common injuries when a car hits a person. Wolfson & Leon helps pedestrians who were injured by cars when walking. Our personal injury attorneys also serve victims of car accidents in other ways including;
Miami car accident lawyer for Colombian family hit by a speeding car
Distracted driver car crash injury lawyer in Miami
Attorney for victim injured in a wrong-way car crash in Miami
Miami erratic lane change car accident injury lawyer
Colombian resident hit by negligent driver in Miami
Miami attorney for victim injured by a driver failing to stop at a red light
SUV highway crash injury lawyer in Miami
Lawyer for Colombian family injured by a reckless driver in Miami
Rear-end car crash accident causing injury in Miami
Attorney for victim hurt by a drowsy driver running a stop sign
Dangerous intersection accident attorney for Colombian injury victim
Miami Car Accident Firm for Colombia Victims in Miami
For over 55 years, the personal injury attorneys at Wolfson & Leon have helped car accident victims to get the settlement they need to pay for their medical bills and lost wages. We can negotiate the terms of your settlement with insurance companies. If you case goes to trial, we defend your rights in court. You never pay us a fee unless we successfully settle your case.
Colombia residents and tourists can contact our bilingual personal injury lawyers when they have been hurt in a car crash in Florida. The first call is free – find out what your rights are as an accident victim. Call Wolfson & Leon today at 305-285-1115.