Miami Automobile Accident Law Firm for Chileans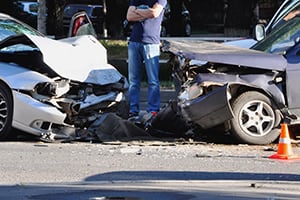 Even if you are a great driver, there is a good chance that you will be involved in a car accident. With almost 65,000 car accidents happening in Miami every year – anyone can be a victim of a crash. Some of the most common causes of car accidents include reckless or negligent driving, travelling at high speeds, and tailgating. Drivers also contribute to accidents if they operate their cars while they are intoxicated, distracted, or drowsy. Rain and bad weather can also contribute to an accidents when the roads are slippery or drivers have poor visibility.
People who were hurt in a car accident often work directly with the insurance company to settle their claim and pay them for their medical bills. If you or a family member were seriously injured, trying to settle directly with the insurance company may not be in your best interest. An insurance company wants to settle quickly to limit how much they have to pay you – but if your injuries are serious, you may need more medical procedures, continuing care, or be out of work longer than you think. If you settle too early and for too little of an amount, you may not have enough money to pay your medical bills. If you can't work, you may not be able to pay your rent, utilities, or buy food.
It is always best to speak to a Miami car accident lawyer if you've been injured in a car accident. A personal injury lawyer has experience working to settle car accident lawsuits on behalf of their clients. They know what you need financially to recover and they know how to negotiate. Trying to settle the matter yourself can cost you. At Wolfson & Leon, we have over 55 years of experience working with people who were hurt in car accidents. Our bilingual attorneys will review your case at no cost to you. If you were hurt in a car accident, know what you are entitled to receive by calling our Miami car accident personal injury lawyers at 305-285-1115 today.
Automobile Accident Law Firm for Victims from Chile Injured in Miami
Chile is a narrow stretch of land located on the west side of South America. It has a vastly different terrain, with the country housing the Andes Mountains and the Atacama Desert, one of the driest places in the world. Chile has the southernmost city in the world, Punta Arenas, and claims sovereignty over part of Antarctica. With a population of almost 18 million people, Chile is bordered by Peru, Bolivia, and Argentina.
Car Crash Attorney in Miami
Wolfson & Leon represents injured victims of car accidents. We help our clients receive the money they need to recover from their injuries and get back to living their lives. We serve accident victims in many ways including;
Chilean car crash victim in Miami
Speeding automobile accident injury lawyer in Miami
Flipped mini-van injury crash Miami attorney
Chilean bicyclist hit by a car when travelling through a Miami intersection
Miami attorney for car crash victim injured by a distracted driver
Failure to yield automobile accident injury in Miami
Chilean resident injured by a car travelling the wrong direction in Miami
Large truck crash Miami lawyer for injured victim
Lawyer for victim injured by driver negligence in Miami
Chilean family injured in a wrong-way highway crash in Miami
Reckless driver car crash injury lawyer in Miami
Dangerous intersection car accident lawyer in Miami
Miami attorney for Chilean injury victim in an SUV crash
Intoxicated driver fatal automobile accident attorney in Miami
Miami lawyer for Chilean family injured by a distracted driver
Miami Car Crash Lawyer for Chileans
If you were hurt in a car crash, we are here to help you through your recovery. You may have questions about your accident and how to pay for your medical bills. Our bilingual attorneys can discuss options with you and work with the insurance company on your behalf. The personal injury attorneys at Wolfson & Leon are committed to negotiating the settlement that you deserve.
Wolfson & Leon serves people who were hurt in car crashes throughout South Florida. We have four offices located in Miami, Fort Lauderdale, West Palm Beach and Fort Myers. People who were injured in a car accident call our Miami car accident lawyers for help. If you need help or just have questions, contact us today at 305-285-1115. Your first consultation is free.