Miami Automobile Accident Attorney for El Salvador Victims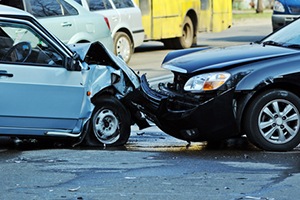 Victims who were hurt in a car crash need more than just time to recover from their injuries. Many times, those injured have to work through the emotional trauma and stress of being in an accident. They may feel angry at the other driver's careless actions especially when the medical bills start to pile up. If they can't return to work while in recovery, this just adds to the financial pressure.
If you were hurt in an accident and don't know how you are going to pay for your medical treatment, you need the help of a Miami automobile accident attorney at Wolfson & Leon. Our bilingual car accident attorneys in Miami work will evaluate the circumstances of your accident and can advise you as to any legal options that may be available for you. They can answer your questions and will work directly with the insurance companies to negotiate a settlement on your behalf. By taking this stress off of your back, accident victims can focus their time on what's most important – their recovery. Injured victims should contact Wolfson & Leon for a free case evaluation. Find out what options you have by calling us today at 305-285-1115.
Automobile Accident Firm for Salvadorans
Bordered by Guatemala and Honduras, El Salvador is the smallest country in Central America. With its coastline running along the Pacific Ocean, El Salvador is known for its mountainous regions and tropical weather. Often referred to as the Land of Volcanoes, the country experiences a high frequency of volcanic activity and earthquakes.
An estimated 6.45 million people live in the country with 70% living in or near large cities including San Salvador and Soyapango. El Salvador is home to the Metrocentrois, the largest shopping mall in Central America. Commonly referred to as Salvadorans, they are big sports fans who enjoy soccer, football, and surfing. They have a formal culture where guests are always served first and only family or close friends call each other by their first names.
If you were hurt in a car crash, you should speak with a personal injury lawyer at Wolfson & Leon. We defend Salvadorans that were victims of car accidents and were injured. We serve residents throughout South Florida for a variety of cases including;
Attorney for Salvadoran injured in a Miami highway crash
Pedestrian hit while crossing the street in Miami
Miami lawyer for victim hurt by another vehicle that failed to stop at a red light
Salvadoran victim injured in a T-bone motor vehicle accident
Car accident caused by the failure to stop by a distracted driver in Miami
Attorney for bicyclist hit while riding on a Miami street
Miami victim hurt while making a left-hand turn across a busy intersection
Rear-end automobile crash at a high speed in Miami
Impaired driver car crash injury lawyer in Miami
Victim injured in a head-on collision on a Miami highway
Miami lawyer for accident injury caused by running a red light
Car Crash Help for Salvadorans
Salvadorans who were injured in a car accident should call Wolfson & Leon. Our Miami car crash attorneys for El Salvador help victims to recover the monetary damages they need to pay for mounting medical bills and replace the wages they lost while they were recovering. We represent our client's interests with insurance companies and fight to get a fair settlement for you. If negotiating a settlement is not an option for you, we will defend your rights in the court of law.
Don't let the stress of medical bills and lost income impact your recovery. Get the help you need by contacting Wolfson & Leon today. With bilingual attorneys on staff, we are happy to listen to your case and answer any questions you may have. Don't wait – call us today at 305-285-1115.