Merritt Island Walmart Accident Attorney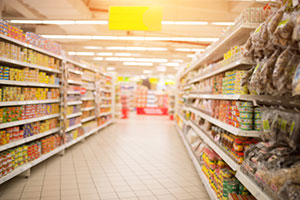 If you've been hurt in a Merritt Island Walmart accident, then you should get in contact with those that can help you as quickly as possible. The lawyers at Wolfson & Leon are just the type of people that can help you in this situation. They've been practicing law for 55 years, ever since their inception and humble beginnings in 1963. The service they've provided to the people of South Florida has been extensive and they're more than happy to extend that help to the people of Merritt Island.
We know that it's hard finding a lawyer that you know will be both helpful and personable, that's why we ensure that all our clients are spoken to directly as soon as they get in contact with us. The service that we provide is one of friendly people and hard-hitting litigators. We treat every case as if it's going to court, that way we believe that you are in the best position to negotiate for a better settlement. Should the case eventually go to court, we'll work towards ensuring that the jury and the judge know in detail the Merritt Island Walmart accident was not something you suffered through your own means, but through the negligence of another.
Whether you've found yourself in a slip and fall, trip and fall, or have been hurt due to the negligence of an employee or the criminal actions of a customer, we here at Wolfson & Leon believe that the law should protect those in need. It should not be a stacked game towards the corporations with the most money, only looking to cover their profit margin and ensuring that you're only given the bare minimum amount of money needed. Money that will likely never be able to cover the extensive physical and emotional costs that you're currently dealing with. Get in contact with an accident attorney for your Merritt Island Walmart accident today by calling (855) 982-2067, speaking to them is free as all our consultations are, and they'll be able to tell you quickly if your case is worth pursuing. Call them soon and see yourself back in a position of power over your life.
Merritt Island Florida
Merritt Island Florida is home to a supercenter located extremely close to Banana river park. The address for this location is:
1500 E Merritt Island Causeway, Merritt Island, FL 32952
The Walmart Supercenter is a place where you can find basically anything, from your regular foodstuffs at an affordable price, to all manner of appliances and home decor. If you've found yourself in a new home in Merritt Island, a Walmart will quickly help you settle in and see to it that you turn your new apartment into a place that you can call your own. This too has some heavy profit for the store, as they tend to make almost 1.8 million dollars every hour from their sales across the united states. If anything, this should show you that they're not ones to be short on cash, so going forward with litigation should not be something you should keep out of your mind.
Merritt Island itself is a conglomeration of many communities, each with its own unique name, some of these places include:
Allenhurst
Angel City
Audubon
Banyan
Courtenay
Fairyland
Georgiana
Heath
Indianola
Lotus
Merritt City
Orsino
Shiloh
Tropic
Wilson
Each is unique, although diversely the city is made up of ninety percent Caucasian American, with only five percent African American and one percent Asian American.
Merritt Island Personal Injury and Wrongful Death Attorney
The accident that you suffered in your Merritt Island Walmart should not be something that should be held over your head for the rest of your life. You've got things to do, people to see, and a life to live. You should not be paying those doctors' fees out of pocket; you should not be dealing with the physical therapy alone. What damage has been done to you should be fixed, and if it cannot, then the right amount of compensation should be put forward so that you're paid what you're owed.
Jonah Wolfson is the managing attorney of the firm at Wolfson & Leon, and he and his legal team of Merritt Island Walmart accident attorneys are standing by to hear from you. Do not suffer in silence, take the fight to Walmart and see to it that you're given the compensation you deserve. Call right away at (855) 982-2067 and speak to an attorney today.