Little Havana Slip and Fall Injury Lawyers
Miami Slip and Fall Attorneys in Little Havana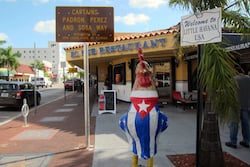 The Little Havana Slip and Fall Lawyers at Wolfson & Leon have represented slip and fall accident victims of Miami and Little Havana for over 55 years. If you were injured as a result of a slip and fall, a trip and fall or some other type of injury in a retail store, then you should call the Miami Slip and Fall Attorneys in Miami at Wolfson & Leon today.
Jonah Wolfson is a bilingual personal injury lawyer in Miami. He is a former Miami Beach City Commissioner having served his community for 8 years. Jonah has represented the good people of Little Havana for personal injury accidents such as slip and falls over the years and continues to do so. He is a bilingual Little Havana Personal Injury Attorney and he can help you or your loved ones right now. Just call (305) 285-1115 for your free consultation.
Little Havana
Little Havana, is also known as La Pequeña Habana. It is a thriving cultural and economic hub for the Cuban exile community and other cultures. If you travel down Calle Ocho, otherwise known as 8th Street, you will see shops, stores, cafeterías and dozens of small businesses. There are major chain retailers in Little Havana including:
Every one of those shops and stores want you to come in and buy products and services. By inviting you into the store, the property owner and store keeper make a promise to you. They promise to keep the store clean and safe. They promise to protect you for hazards they know, or should have known, about in advance. They want you to look at their merchandise and speak to the sales representatives – not look all over the floor to see if it is safe. When the property owner or store keeper breaks this promise, that is where the Little Havana Slip and Fall Lawyers in Miami can help you. Just call (305) 285-1115 for a free consultation right now.
Marlins Park
Marlins Park is located in Little Havana. It opened in 201 Marlins Park is the home to Major League Baseball's Florida Marlins. The same promise that shopkeepers and property owners make to shoppers and customers also exists at Marlins Park.
Marlins Park will likely be responsible for personal injuries if negligence is it is proved:
Marlins Park knew that a dangerous condition existed, or could exist if they exercised reasonable care.
Marlins Park had a reasonable amount of time to fix the hazardous condition but did not do it.
The hazardous condition caused the Marlins Park visitor's injuries.
The Marlins Park visitor did not know the dangerous condition existed. If he or she did know and could not avoid it, Marlins Park may be liable..
The visitor to Marlins Park did not engage in reckless conduct that contributed to the injuries.
The Marlins Park visitor didn't agree to indemnify the owner or agree to assume the risk. For example, it is obvious that baseballs can end up in the stands. Visitors are reminded to pay attention and be aware when the ball is in play. However, every Marlins Park visitor has the right to expect that spilled food and drinks will be cleaned up within a reasonable period of time. They also have the right to expect a proper amount of security to be available inside and outside of Marlins Park. If there is a failure to protect and otherwise keep Marlins Park visitors safe, then Marlins Park could be responsible for any personal injuries or wrongful death that occurs.
If you were injured at Marlins Park and you are not certain if you have a case, call our Marlins Park Accident Lawyers in Miami and we can answer your questions. Our Marlins Park Personal Injury Attorneys can investigate the facts of your injury and loss and advise you what your options might be. If you were injured in a slip and fall, our Marlins Park Slip and Fall Lawyers in Miami can meet with you right now.
If you were assaulted or the victim of a criminal act, the Marlins Park Premises Liability Lawyers of Miami review the security on staff at the time you were injured. If you were injured by the intentional or criminal acts of a drunk or violent fan or a criminal in the parking lot then you should call the Marlins Park Serious Injury Attorneys in Miami for a free consultation at (305) 285-1115.
Little Havana Businesses and Your Claim for Personal Injuries
You may wonder where an accident can happen that you might be able to recover financially for your medical bills, lost wages and pain that were caused by the negligence of a property owner. Facilities and businesses that might be responsible for your harms and losses caused by the negligence or intentional act of another include:
Hotels/Resorts
Retail Stores
Amusement Parks
Department/Clothing Stores
Casinos
Gyms/Fitness Centers
Shopping Malls
Restaurants
Parking Lots
Sidewalks
Walkways
Parking Garages
Supermarkets
Churches/Synagogues
Bars and Nightclubs
Beauty Salons
Gas Stations
The most important thing to know is that you have free advice available at the Little Havana Slip and Fall Attorneys in Miami at Wolfson & Leon. All you have to do is call us for a free consultation at (305) 285-1115 and we will answer your questions.
Miami Slip and Fall Lawyers in Little Havana
Slip and fall accidents happen in the supermarkets, shops and stores of Little Havana each and every day. Some people trip and fall because of a hazardous and dangerous condition in the parking lot or inside of a store. Others are injured due to the negligence of a Little Havana supermarket or retail store in a premises liability type case. Our Miami Slip and Fall Attorneys in Little Havana can assist you if you were injured due to the negligence of another. We can tell you what you should know about slip and fall accidents in Little Havana. Our Little Havana Premises Liability Lawyers in Miami can help you learn about what to do after a slip and fall accident.
Our Miami Personal Injury Lawyers include:
Always remember – you are in charge of your personal injury case. You choose the lawyer. You decide when to settle or to go to trial. So before you select a personal injury lawyer, be sure to be an informed and knowledgeable consumer. Ask about qualifications, experience and results. The Little Havana Personal Injury Attorneys at Wolfson & Leon invite you to review our qualifications, check our recent cases and ask us about any question that you may have – but be sure you are comfortable with your choice.
Miami Personal Injury Lawyers Serving Little Havana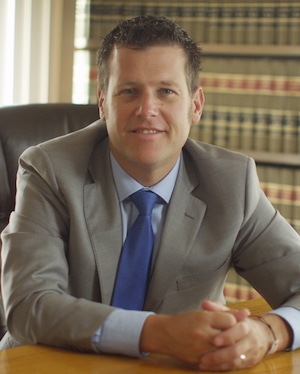 Over the past 55 years the Miami Personal Injury Attorneys of Wolfson & Leon have guided and represented personal injury victims and their relatives. Our clients have come from the neighborhoods of Little Havana, Miami Beach, Miami as well as international travelers from Cuba, Nicaragua, Honduras, Guatemala, Venezuela, Colombia, Brazil, Argentina and Spain. Jonah Wolfson and his staff are bilingual personal injury professionals in Miami and are available to answer your questions right now.
Our Miami Accident Injury Lawyers of Little Havana have represented personal injury clients that were hurt at the Miami International Airport, Aventura Mall, Merrick Park Mall, Dolphin Mall, Le Jeune Road, Coral Way, Tamiami, South Beach, Flagami, Allapattah, Fontainebleau, West Flagler, Key Biscayne, The Roads, and many other communities throughout South Florida. Call us today for a free consultation at (305) 285-1115.