Little Havana Personal Injury Lawyers
Little Havana Car Accident Lawyers in Miami

The Little Havana Car Accident Lawyers at Wolfson & Leon have been helping the good folks of Miami and Little Havana since 1963. If you were injured in a car accident in the Miami neighborhood of Little Havana, you should call the Little Havana Car Accident Attorneys at Wolfson & Leon today.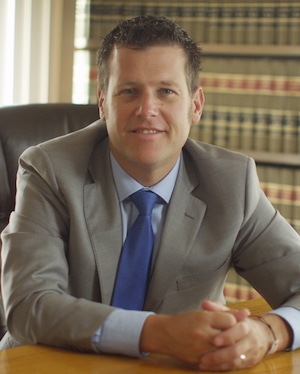 Jonah Wolfson is a bilingual personal injury lawyer in Miami. He is also a former Miami Beach City Commissioner. Jonah has represented many clients from Little Havana for all types of personal injury accidents that happened inside and outside of Little Havana. He is a bilingual Little Havana Personal Injury Attorney who can help you or your loved ones right now. All you need to do is call (305) 285-1115 for your free consultation.
Little Havana in Miami
Little Havana, known in Spanish as La Pequeña Habana, is a unique and wonderful neighborhood in Miami. It is an important social, cultural and political center for Cuban immigrants, exiles and other residents of countries such as Honduras and Nicaragua. Little Havana provides festivals that are well-known and televised internationally. The better known celebrations include The Three Kings Parade and the Calle Ocho Festival.
The landmarks of Little Havana include Calle Ocho which is SW 8th Street and also known as Tamiami Trail. Other landmarks of Little Havana consist of Jose Marti Park, St. John Bosco Catholic Church, the Tower Theater, the Cuban Memorial Boulevard, Domino Park, Plaza de la Cubanidad, Domino Park, Municipio de Santiago de Cuba and others.. Little Havana also has a Walk of Fame that honors celebrities like Gloria Estefan, Willy Chirino and Celia Cruz.
The neighboring communities of Little Havana are:
Downtown Miami
Spring Garden
Riverside
West Flagler
Shenandoah
Lummus Park
Grapeland Heights
The actual boundaries of Little Havana will cause some debate among the local residents. However, the one thing that everyone can agree on is that SW 8th Street, that is Calle Ocho, is the center of all things in Little Havana. The zip codes for Little Havana include 33135, 33130, 33128, 33126, and 33125.
Miami Car Accident Lawyers in Little Havana
Car accidents happen on a daily basis in Little Havana. Some accidents involve scooters, cars, motorcycles, Uber or Lyft drivers and passengers, trucks and pedestrians. Our Little Havana Personal Injury Attorneys can help you and your family if anyone was injured in an accident. The lawyer available to help you include:
Our Little Havana car accident injury lawyers in Miami have represented personal injury victims injured in accidents involving:
Limousines, taxis and car ride services
Private and City Buses including trolleys and private coach lines
What to Expect from Your Little Havana Car Accident Attorney in Miami
You are injured in a car accident. You know you need legal advice. But what should you expect from your Miami Car Accident Lawyer in Little Havana? The answer is fairly simple. You should require experienced and professional representation. You are entitled to have your questions answered quickly and fully. You should be treated as a valued client, not just another face in a crowd.
Keep this in mind – you decide which attorney will represent you and your family. You should feel comfortable and confident in your Miami personal injury lawyer. So make sure to be an informed consumer. Look at the lawyer's qualifications. Review their results. Ask around. Be certain you have the right attorney for your case.
Little Havana Car Accident Attorneys will fully investigate your car accident in Little Havana; identify the responsible person or corporation; locate the possible insurance; and put the at-fault party on notice of our representation.
We will work with your doctors and health care providers to maximize your benefits. Our Miami Car Accident Lawyers will get all your medical records and bills together along with proof of your lost wages and send a demand to the insurance company.
Our Little Havana Car Accident Lawyers in Miami will set a reasonable time limit to negotiate your case. If the insurance company fails to make a reasonable offer our Little Havana Lawsuit and Litigation Lawyers will not hesitate to file a lawsuit on your behalf in Miami-Dade Circuit Court. We will litigate your case aggressively to a resolution by settlement or a jury verdict. If an appeal is necessary, we can handle that as well.
Miami Personal Injury Lawyers Serving Little Havana
Since 1963, the Miami Personal Injury Attorneys at Wolfson & Leon have been assisting personal injury victims and their families. Our clients have come from the neighborhoods of Miami and Little Havana as well as other countries such as Nicaragua, China, Honduras, Argentina, Brazil, Japan, Venezuela, Spain, England, Germany, Colombia and many other countries.
The Miami Accident Injury Lawyers of Little Havana at Wolfson & Leon have served people injured at the Miami International Airport, and on North Beach, South Beach, Fontainebleau, Midtown, Allapattah, Key Biscayne, The Roads, Riverside, Tamiami, Flagami and many other communities throughout South Florida. Call us today for a free consultation at (305) 285-1115.