Little Haiti Crime Victim Lawyer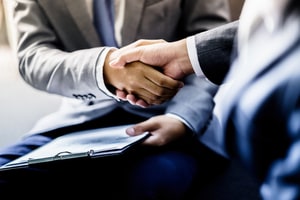 If you lost a loved one or you yourself were seriously injured as the result of an otherwise preventable crime, then you should want to speak with the best Little Haiti crime victim lawyer you can call. At Wolfson & Leon in Miami, our Miami crime victim lawyers have assisted the people of Miami in recovery damages for more than 50 years and they are ready to help you. Just call us today for your free consultation at (305) 285-1115.
Little Haiti
As the name suggests, the Little Haiti neighborhood in Miami is the home of a large Haitian population, as well as from other Caribbean countries. Formerly known as Lemon City, Little River and Edison, Little Haiti is a fast-growing area. You can feel the impact of Hispanic and Caribbean cultures in the street life, art galleries, clubs and restaurants of this neighborhood. Unfortunately, criminal assaults happen there. If you are one of the victims or a murder survivor, call (305) 285-1115 to reach out to our Little Haiti crime victim compensation lawyers at Wolfson & Leon for help. Our consultations are free.
Little Haiti Crime Victims
Crimes can happen in any city, although it can be more prominent in some cities compared to others. Regardless of the city, being a victim of a crime can have significant consequences on you and your life. The injuries sustained intentionally can have more than just physical effects, as they can be mentally traumatizing as well. Crimes regularly occurring in Little Haiti do not differ greatly from those in other South Florida areas, so chances are that our Little Haiti crime victim lawyers may help you as:
Little Haiti violent crime victim compensation lawyer
Crime victim compensation attorney for robbery victims in Little Haiti
Little Haiti crime victim lawyer for murder victims' families and survivors
Crime victim attorney for aggravated assault in Little Haiti
Little Haiti child molestation victim compensation attorney in Miami
DUI crime victim compensation lawyer in Little Haiti
Little Haiti crime victim lawyer for injuries or wrongful death due to negligent security
Little Haiti victim rights lawyer for victims of rape and other sexual assault due to inadequate security
If you've been injured in a different criminal event, don't hesitate to call a Miami injury lawyer for help. This is not a complete list, so you may still qualify for damages recovery.
Little Haiti Crime Victim Personal Injury Compensation
Murder survivors and those injured in criminal accidents have the right to claim damages from the person who is liable for their injuries. The criminal offender is liable, but you can seek recovery from a third person if your case meets certain requirements.
Once the criminal offender is taken to court and convicted, it's clear who is legally responsible for your injuries. You can initiate a procedure for recovery, but most criminals fail to pay for the damages they cause.
Third persons who control premises, such as bars, nightclubs, gas stations, convenience stores, restaurants, malls, and the likes which attract assailants, owe a duty of care to visitors and guests. They must do their best to prevent foreseeable crimes on their premises, and if a breach of this duty leads to the commission of a crime resulting in death or injury then the owner may be liable for the sustained injuries and damages.
There is one last opportunity. The Florida Bureau of Victim Compensation may get you compensated as soon as you prove that your case qualifies for compensation and provide all the necessary documentation. This method will not result in full compensation, but it may lead to the reimbursement of certain economic damages.
The Miami personal injury lawyers at Wolfson & Leon have helped good folks who were injured in Little Haiti obtain just compensation since 1963. Call us at (305) 285-1115 and let us help you. Our consultations are free. You pay nothing unless we recover for you.