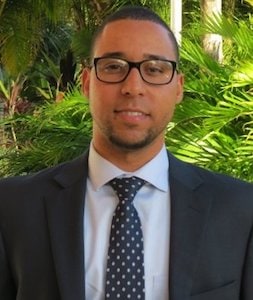 Lester I. Rodriguez, Esq.
Lester I. Rodriguez, Esq. is licensed to practice law in the State of Florida. Lester was born and raised in Brooklyn, New York. He attended the High School of Telecommunication Arts & Technology in Bay Ridge, Brooklyn, where he graduated with an Advanced Honors Degree.
Lester studied at the University of Wisconsin-Madison for his undergraduate career, where he graduated with a Bachelor of Arts Degree in Sociology. While at UW-Madison, Lester worked for the accounting department of the university's financial aid office; he also participated in many diversity initiatives, which included instructing an upper level sociology course rooted in race, class, and gender issues—among various other selected topics.
Upon completion of his undergraduate studies, he returned to New York City to work for Weitz & Luxenberg, P.C., one of the largest Plaintiffs mass tort firms in New York City—dealing specifically with Defective Medical Devices Litigation. Subsequently, Lester moved to Miami, Florida, to attend St. Thomas University School of Law.
During his time at St. Thomas, he served on the executive board of the St. Thomas Journal of Complex Litigation. He also completed clerkships in Criminal law with Arthur Jones, Esq., and Insurance Defense litigation with Hightower, Stratton & Novigrod. Further, Lester served as a research assistant to Professor Marcia Narine, Esq.; working on various Corporate Governance and Human Rights based projects in Latin America, Europe, and Asia.
In his leisure time, Lester enjoys exercising, reading, traveling the world, and enjoying all the outdoors has to offer.