Lehigh Acres Car Accident Attorney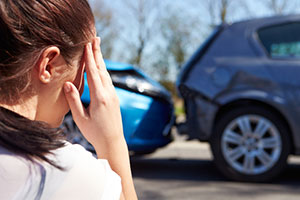 Injuries sustained in car accidents in Lehigh Acres range from scratches to serious head injuries and wrongful death. You never know when you could become a car accident victim, but you should know that if you or a loved one suffer serious injuries in a Lehigh Acres car crash, you may be entitled to damages for your harms and losses. It is your job to seek the advice of the best Fort Myers car accident lawyer so that you can get the justice you deserve.
To determine if you have a realistic chance to pursue and get compensation, call our Lehigh Acres car accident attorneys at the Wolfson Law Firm for help. Our bilingual lawyers have helped car accident victims in Florida since 1963 and they are ready to help you too. Call us now at 239-777-9954 for your 100% free consultation. We handle cases on a contingency basis, so you won't pay anything unless we recover damages for you.
Lehigh Acres
Lehigh Acres is an urban area east of Fort Myers. It serves as a suburb of the city, even though more people reside in Lehigh Acres than Fort Myers. The number of residents in this suburb exceeds 100,000 so far, and it's growing, while the famous Fort Myers is estimated to be in the range of 77,000. The people of Lehigh Acres commute to Fort Myers and other cities through the SR82, where car accidents occur every day. This suburb borders several other towns including Alva, Buckingham, Gateway, and Olga.
Lehigh Acres Accidents
According to the experience of our Fort Myers injury attorneys, being severely injured in a car accident in Lehigh Acres can mean that you've been a victim of one of the following kinds of accidents:
Rollover car accidents in Lehigh Acres
Lehigh Acres car accidents with Lyft Drivers
Lehigh Acres rear-end car collisions
Lehigh Acres rear-end car collisions with motorcyclists
Sideswipe and merging car accidents in Lehigh Acres
Lehigh Acres car accidents involving Uber or Lyft drivers
Car-pedestrian injury accidents in Lehigh Acres
Drunk driving car accidents in Lehigh Acres
Lehigh Acres car accidents with Uber drivers
Left Turn car accidents in Lehigh Acres
Lehigh Acres T-bone car accidents
Head-on collisions with cars in Lehigh Acres
Lehigh Acres wrongful death claims due to car accidents
Lehigh Acres road rage car accidents
Lehigh Acres car accidents on bridges
These are not all the accidents that could get you injured, so if you happen to have suffered in any other type of accident, do not hesitate to call us. We can help you evaluate your Lehigh Acres Accident and help you get the justice and fair compensation that you deserve.
Lehigh Acres Car Accident Lawyers
Car accidents are often resolved through insurance companies. These companies can offer some type of compensation right from the beginning, and maybe they have done it by now. However, do not accept any of their offers before consulting a Fort Myers personal injury lawyer. Insurance companies don't like paying the full compensation that you deserve for your injuries; hence they could try to take advantage of your desperation tempt you to settle for less.
If you call us, first we will determine if you are eligible for compensation, and if you are, we will come up with a plan to help you. If the insurance company accepts our demands - great, you'll successfully recover. But if they don't answer in reasonable time, or refuse, typically known as "deny, delay and don't pay" – then we will proceed to litigation on your behalf.
Insurance companies prefer facing lawyers who don't go to trial because on average the claim payments are lower. You should keep that common-sense advice in mind when you make your choice of which Lehigh Acres automobile accident attorney should represent you.
If you are injured in any type of vehicle accident, please call our Lehigh Acres car accident lawyers at the Wolfson Law Firm for free consultations at 239-777-9954. We don't ask for fees until we recover for our clients. Make sure you get the compensation and the justice that you deserve.