Key West Crime Victim Compensation Lawyer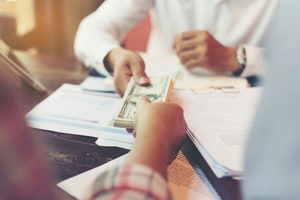 If you were injured or lost a loved one because of a preventable criminal act in Key West, then you will want to find the best Key West crime victim compensation lawyer. While recovery is not easy, it isn't impossible either. At Wolfson & Leon, our Florida Keys crime victim attorneys are standing by and they are ready to help. Call us today for your free consultation at (305) 285-1115.
Key West
Key West is the seat of the Monroe County, Florida, and the most populated city in the Florida Keys with almost one-third of all the population. Key West is known as the southernmost city of the United States, despite being famous for wonderful beaches and vibrant nightlife.
Key West is not generally known for crimes, but crimes happen there, just as in any other place. Being a Key West crime victim who suffered personal injuries due to the criminal attack may mean you can seek damages recovery. Our Key West crime victim compensation lawyers at Wolfson & Leon can help. We have helped injured victims in South Florida and the Florida Keys since 1963 and we are standing by to help you too.
Key West Crime Victims
Crimes regularly occurring in the beautiful Key West do not differ greatly from those in other Florida Keys and our Key West crime victim lawyers can help you as:
Crime victim compensation attorney for robbery victims in Key West due to inadequate security
Key West crime victim lawyer for murder victim survivors
Key West rape and other sexual assaults victim lawyer caused by negligent security
Key West child molestation victim compensation lawyer
Crime victim lawyer for aggravated assault in Key West
Key West violent crime victim compensation lawyer involving bars and clubs
Key West crime victim lawyer for violent crimes causing injuries and death in hotels, resorts, apartments or housing complexes
DUI crimes compensation attorney in Key West
This is not a complete list of crimes that could cause your personal injuries. If you've been injured in a different event, contact our Miami crime victim injury lawyers to help you figure out your chances of recovering from damages for your case.
Key West Crime Victim Compensation Options
Florida laws provide crime victims with a right to get compensated for their harms and losses due to the crime. Those directly injured in a criminal accident and the murder survivors can both recover damages. Our Miami injury lawyers at Wolfson & Leon have represented them both. They are ready to answer your questions so that you can understand your legal options.
There are several ways to recover. One of the options is claiming for damages from the criminal offender himself. But even with a substantial judgment, your chances of collecting from a criminal are minimal. That is just an unfortunate fact of life.
In that case, you should turn your attention to third parties who could be liable. If the crime that caused your injuries or killed a loved one has happened on premises controlled by third persons or corporations, such as convenience stores, gas stations, nightclubs, resorts, hotels or bars, then that third party might be held legally responsible. They owe a duty of reasonable care to visitors and guests, which means they have to take all the reasonable measures to prevent any foreseeable crimes. When their negligence leads to a breach of this duty, and that leads to crimes and personal injuries where you've been injured, you may be entitled to claim damages from them.
Finally, you can recover for some of your economic damages from the Florida Bureau of Victim Compensation. If you can provide them with evidence that you meet all the requirements set by Florida laws, you may receive some compensation. Although helpful, this option will never result in your fair and complete compensation.
When you are injured due to a Key West crime, you can't expect that others will willingly pay for your damages. Most probably, you'll have to fight for what you deserve. It's not advisable to do it yourself, because this fight requires knowledge and experience. The Key West victim compensation lawyers at Wolfson & Leon have been in the business for the last 50+ years and we understand how to help good people who get injured in Key West accidents and criminal incidents.
Call us at (305) 285-1115 for your completely free consultation. We won't ask for fees until we recover for you. Don't be a silent victim – get the answers, justice and compensation that you deserve.