Kendall Wrongful Death Lawyer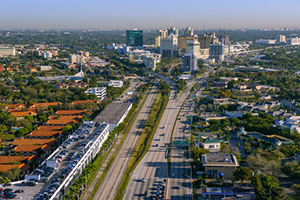 When a loved one loses his or her life in an accident or due to an intentional act in Miami or Kendall, you as a survivor may have the right to claim damages recovery for the losses and expenses you've had due to the tragedy. You may be compensated for funeral costs, pain and suffering, medical costs if any occurred, loss of financial support, loss of parental guidance, and other depending on the circumstances of your case. But to fully understand your legal rights you should call the best Miami wrongful death attorney you can call. Only after you get the answers you need can you make an informed decision of what you should do about your Kendall wrongful death claim.
We at Wolfson & Leon have helped good people recover financially from the wrongful death of family members. We helped our clients since 1963 and we are here to work with you. If you have lost someone close, don't hesitate to call our Kendall wrongful death lawyers for assistance. You need a lawyer in a situation like this. You can reach us at (305) 285-1115 for free consultations. We don't ask for fees unless we recover for our clients.
Kendall Accidents Leading to Wrongful Deaths in Kendall
Kendall is a neighborhood in southwest Miami-Dade County with 75,000 residents. It has its own neighborhoods, such as Glenvar Heights, Olympia Heights, Sunset, West Kendall, Westwood Lakes, The Falls, and Tamiami. Kendall is the home of two large shopping malls. One of them is Dadeland Mall, an upscale indoor shopping mall, and the other is The Falls, an open-air shopping mall in the neighborhood with the same name.
Our Kendall car accident lawyer can attest that most of the wrongful deaths in Kendall happen due to motor vehicle accidents. Miami-Dade is one of the leading counties in the nation when it comes to lethal crashes. The traffic is usually congested, especially in the rush hour, and there are many tourists and visitors driving around. While most drive carefully, there are those who drive drunk, under the influence of illegal substances, or just recklessly. As a result, innocent people and their families can be significantly impacted in a few short seconds. In some tragic crashes, people can lose their lives. The at-fault party is not always clear. That is why all wrongful death claims must be thoroughly investigated and the necessary experts need to be employed. Your Kendall wrongful death lawyer should be capable of gathering this team together so that you fully understand what happened; why it happened; and what, if anything, you can now do about it.
At Wolfson & Leon, our Miami wrongful death attorneys can serve you in the following ways as:
Kendall DUI wrongful death lawyer
Kendall wrongful death motorcycle accident attorney
Kendall Lyft driver wrongful death accident lawyer
T-bone accidents leading to wrongful death attorney in Kendall
Kendall wrongful deaths bicycle accident lawyer
Kendall wrongful death truck accident attorney
Kendall wrongful death car accident lawyer
Pedestrian wrongful death accident attorney in Kendall
Kendall drunk driving wrongful death accident attorney
Kendall rollover wrongful death accident lawyer
Kendall left-turn wrongful death accident attorney
Kendall Uber wrongful death accident attorney
Kendall wrongful death head-on collision lawyer
Kendall negligent security wrongful death attorney
Wrongful death due to Kendall apartment shooting lawyer
Kendall slip and fall accidents wrongful death lawyer
Kendall medical malpractice wrongful death attorney
Kendall premises liability wrongful death lawyer
Product defect wrongful death attorney in Kendall
Kendall wrongful death parking lot shooting lawyer
Kendall armed robbery wrongful death attorney
Kendall violent crime wrongful death lawyer
Kendall Wrongful Death Attorneys
If you want to recover damages sustained due to a wrongful death accident in Kendall, Miami, call our Kendall wrongful death lawyers at Wolfson & Leon. We have guided and represented survivors and victims since 1963 and we are standing by to help you too. Our consultations at (305) 285-1115 are free. We ask for fees only when we recover for you.